Dundee
Concrete &
Landscaping Services
Dundee
Concrete &
Landscaping Services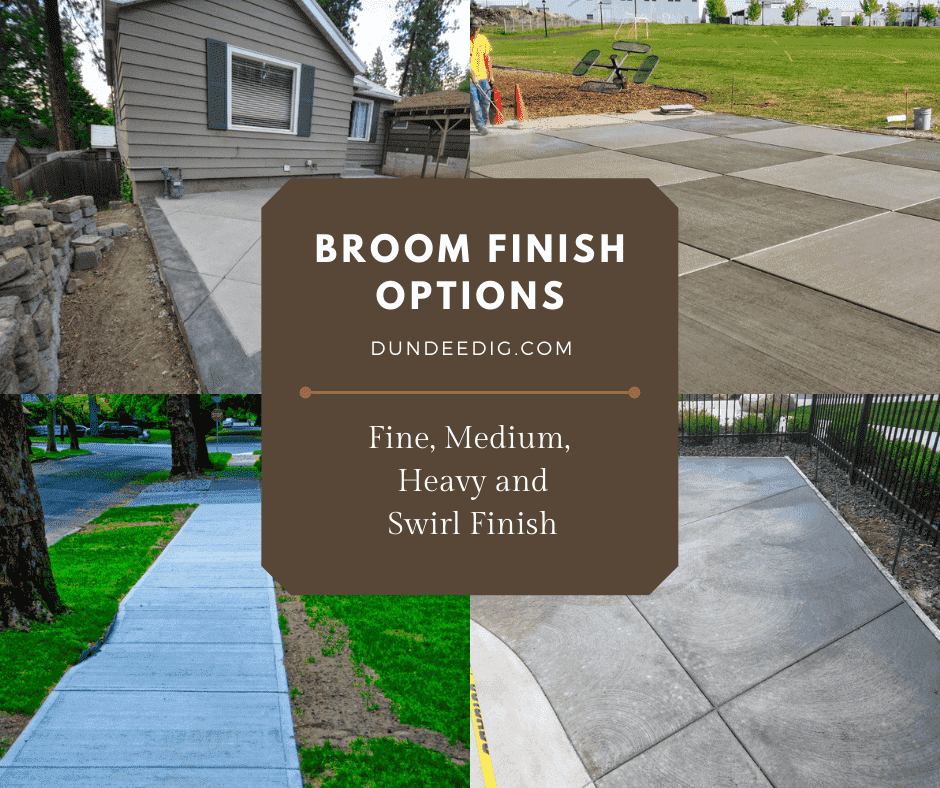 Broom Finish Types
What separates Dundee from other companies is our attention to detail. We offer customizability at the ease of the customers hand. Most concrete companies will offer a broom finish as a simple feature that's pretty cut and dry. For standard commercial installations this may be the case, but we're talking about your project here. If it can be enhanced on a budget, then let's do it! At Dundee, we offer three forms of standard broom finish from heavy to light and also consider the broom swirl for added character in patios and what-have-you. If the type of broom finish needed isn't requested, no need to worry. Our installers are adroit at concrete install. We'll put a heavy finish in the walkways and keep it simple on other areas. Certainly mention the broom swirl though if you're considering it. Examples can be found on the gallery page and for a detailed explanation on each of the finishes, visit the Broom Finish Types page.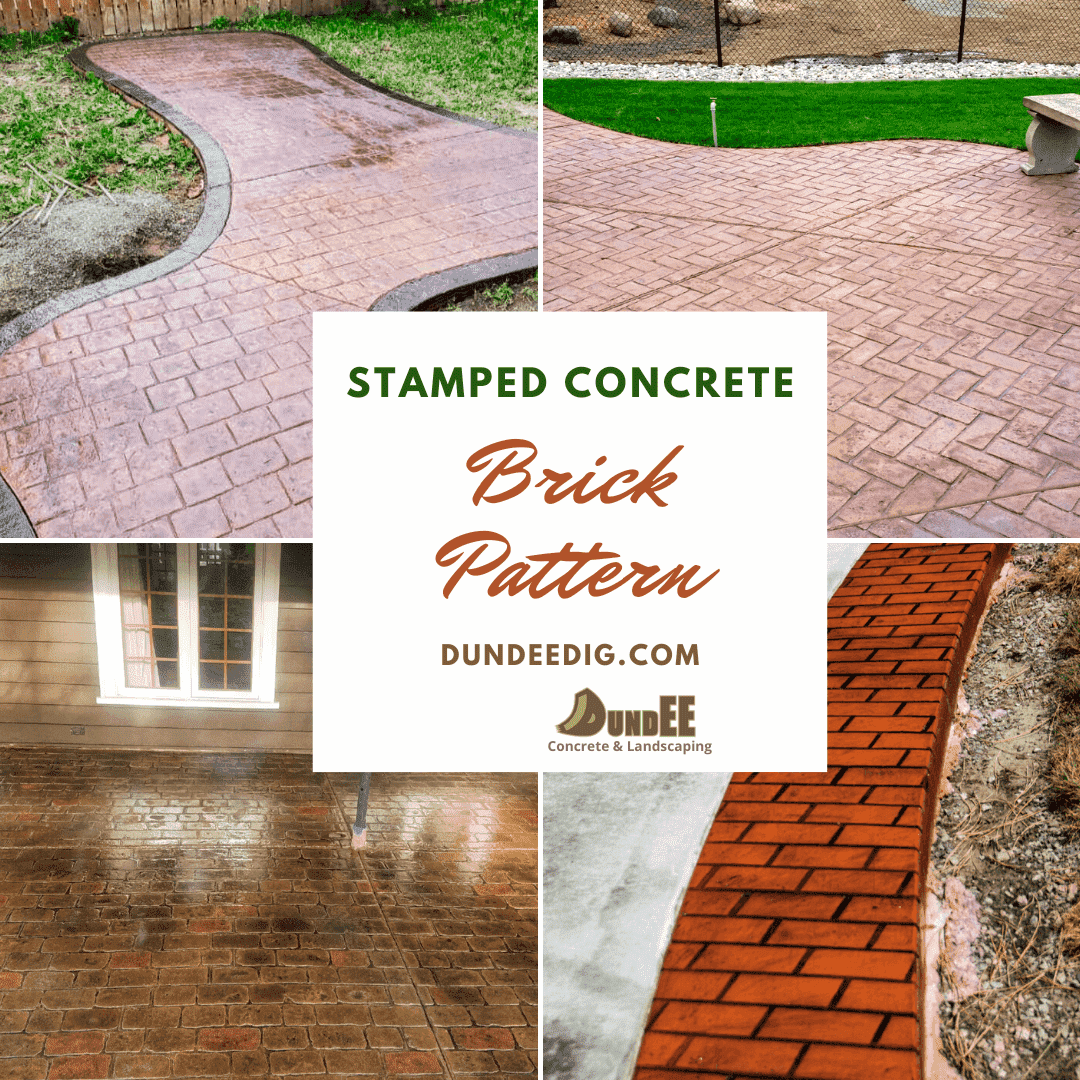 Concrete Finishing Options
Stamp in Style.
Choose from a wide variety of concrete stamps for any type of project. Concrete stamps look great as a decoration on the border, along the concrete curbing, etched in paths, walkways and patios. A simple feature that adds to concrete stamps is the addition of a sand washed finish along well traversed areas. This allows for extra traction for the path along with making the stamp feature a little more subtle. Stamped features are an excellent way to create luxurious features on a budget. Take a look through our stamped concrete gallery for a better idea on the stamps we offer and be sure to reach out if you have any questions!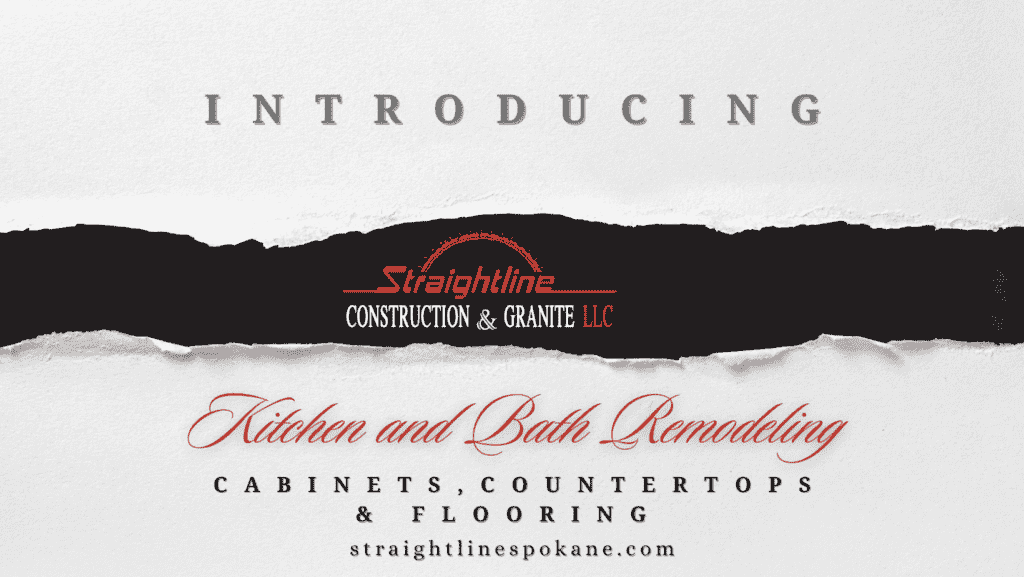 Straightline Construction and Granite is a full service renovation contractor specializing in kitchen, bath and countertop installation.
Visit the new website at straightlinespokane.com for more information and to request a free quote.
Dundee Spokane, Best in the Northwest
Outdoor Living.
Patios | Driveways | Fire Pits | Walkways | Water Features
01
Driveways
Driveway Pavers, Concrete Installation, Asphalt. Concrete features: Stamped, Acid Stained, Broom Finish, Sand Washed, Exposed Aggregate.

02
Outdoor Living
Looking for a new attitude to your backyard. Consider installing a new patio, outdoor kitchen, backyard fireplace or sports court.
Contact Dundee to the ball rollin'.

03
Outdoor Fire Features
Backyard Fire Pits and Outdoor Fireplaces. Install a custom fire feature in the backyard. Features include: Boulder walls, seating walls, landscape pavers, flatwork, decorative concrete and gravel.
What our Customers Have to Say
Client Testimonials.
This company went above and beyond to make me happy, even when I had an issue with something they would come right back to fix it. If you are looking to have some work done I would hire this company. They are great with customer service and make your yard look amazing. I will be recommending them to everyone I know looking for work to be done with yards, water features, and rock walls.

Kelly
Dundee did a paver patio for me along with many other landscape needs that i had, i would highly recommend them to anyone who needs there services.

Thomas
Steve & Chris at Dundee excavated our yard, placed electrical conduit per code (for future electrical), pulled sprinklers, placed boulders, dug french drains, laid curbing, planted trees, placed rock in planter areas and completed our job right on time. They were very professional, on-time, easy to work with, flexible and have excellent customer service. We have had many compliments on our yard and highly recommend their services.

Dean
Today was day 1 of our project. Gerald has been amazing throughout the planning. Communication with this company has been great! They got so much work done this 1st day. I look forward to seeing the end result. The crew was personable and knowledgeable. I'll post the end result when work is complete, but so far…A+

Sarah
Dundee just completed our concrete slab for our patio! The crew arrived on time, took extra precautions by tarping our house and grill, cleaned up the mud splatter from the machine, came back for additional frost protection and really took the time to give it a beautiful brushed look. Plus, they communicated very well! Thank you to Travis and his crew! We want wait to enjoy our patio this spring!

Catherine
Professional work at a reasonable price. Experienced and knowledgeable, and made sure they cleaned up afterwards. Went the extra mile on a few small details that really set them apart. Highly recommend them for concrete work.

Elisa
Steve has done so much work at both properties I have owned. He did the original grading, concrete curbing, sprinkler system, and massive boulder walls at my first home. At my previous home he did our driveway, concrete curbing, back concrete patio, and does our annual sprinkler blowouts and maintenance.

Kelly
Residential Boulder Walls
Spokane's buzzing with the new boulder wall craze. They're cost effective, extremely durable and offer a natural, old-word feel to any landscape. The Dundee landscaping crew has been building boulder retaining walls for over fifteen years. We specialize in tiered garden walls, sitting walls and standard tall boulder retaining walls. Contact us today for a bid on your area and let us know if you have any other areas you'd like to consider landscaping. Looking forward to going over this project with you!
Follow Us On..
Connect With us on Social Media