Look No Further For Curb Appeal
Landscape curbing ads value and character to a home. It is durable, long lasting and pleasing to the eye. Dundee realized it's potential long ago and has cornered the market on landscape curbing in the Spokane area. We offer a top-notch service that only comes with experience. While other companies are busy collecting their tools to handle the ins and outs of the job, Dundee Curb & Landscaping has it covered. Not only that, we stay ahead of the trend and can offer features and skills new on the market. When you choose Dundee for your curbing you receive quality insured and satisfaction guaranteed.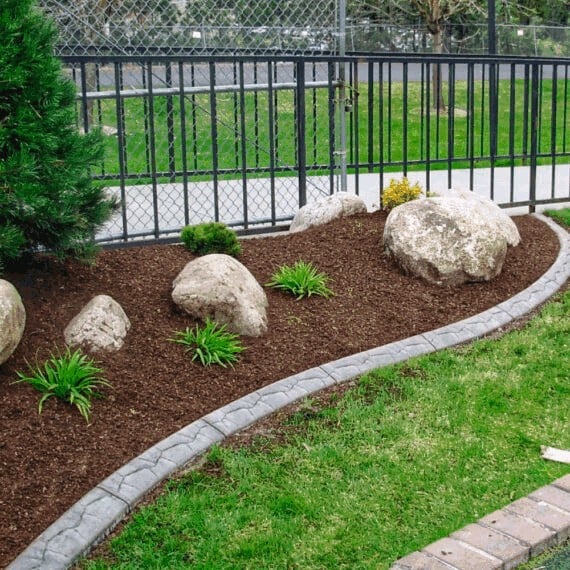 Reduce Yard Maintenance With Curbing
Landscape curbing used to be a laborious process of setting plywood forms, pouring and precision timing. It's a science that takes a careful eye and a sharp mind. But even after all the work was done the resulting project lacked character and left something to be desired. Enter the curbing machine. The curbing machine has been in the industrial industry shaping parking lot curbs for over a hundred years. It sets a form and extrudes a perfect blend of concrete at a precise timing. Residential landscapers have taken this concept and revolutionized it to offer custom sizes, shapes and colors. The result being a process that allows skilled concrete contractors the flexibility to utilize their skills to provide artistic craftsmanship. It's this artistic freedom that drew Steve Felchlin, owner of Dundee, to direct his many facets in landscaping towards having a robust curbing business.
When we install landscape curbing it is a masterful craft that is parallel to none other. Think of it as a fine artwork that can be displayed outdoors for everyone to enjoy. That's how we pride work at Dundee. Take a look through our galleries and let us know what you think. Free consultations and estimates. Be sure to schedule curbing projects ahead of season as our schedule does tend to stack up routinely.
Curbing Styles, Colors and Stamped Patterns
If you aren't familiar with the trends in concrete curbing you might be wondering what all the excitement is about. Right about when stained concrete countertops were all the rage there was an undercurrent of new designs emerging in the curbing world. This quickly became industry standard and we still use those today.
Stamped concrete changes the look of not only your curb, but the entire aesthetic of the landscape. Choose from patterns ranging from brick to sandstone and colors that will only make deciding that much harder. For a basic concept let's start with the colored concrete curb. Choose your color from the Davis Concrete Color Options available. A good protocol is to find colors in your landscape or home and base them off of that. The style comes next and you can select from a list of options on our concrete styles page. Often times that's the jist of it, we can handle it from there. Colored curbing looks great in a wide variety of settings and can either blend in or stand out depending on how it's applied. For that added touch, the cherry on the top or magical character added to yard there are a variety of stamps to choose from that add an dynamic element.
Head on over to our stamped concrete page Stamped Landscape Curbing Options to get an idea of what I'm talking about here. Here you can see that the variety really changes things up. Not only that but color options become more readily available. After the initial distribution of the colored curb is set and the form tightly secured an additional release agent will be applied prior to stamping on the new texture. This release agent is often referred to as the antiquing agent and is used to bring out colors in the base layer. It also helps add a variety of color to the curb to give it the more natural look of the stamp it is emulating. For instance, a natural sandstone look could be accomplished using the Miami Buff as a base color and Rustic Brown as your release agent. The best example I've found on color combinations has been over at the Concrete Network's page for Stamped Concrete Colors. Additional colors may be applied before or after this but it's best to discuss that with your contractor over your free consultation. They will have a much better idea of what your project will be requiring after seeing the initial area.
For the value, concrete curbing is hands down the best method to increase property value to your home while adding an additional wow factor. The options available make choosing fun and give the homeowner the freedom to sculpt a completely unique landscape design without breaking the bank. If you would like to learn more about decorative landscape curbing take a look through our galleries and please don't hesitate to contact us with any questions regarding your front or backyard project.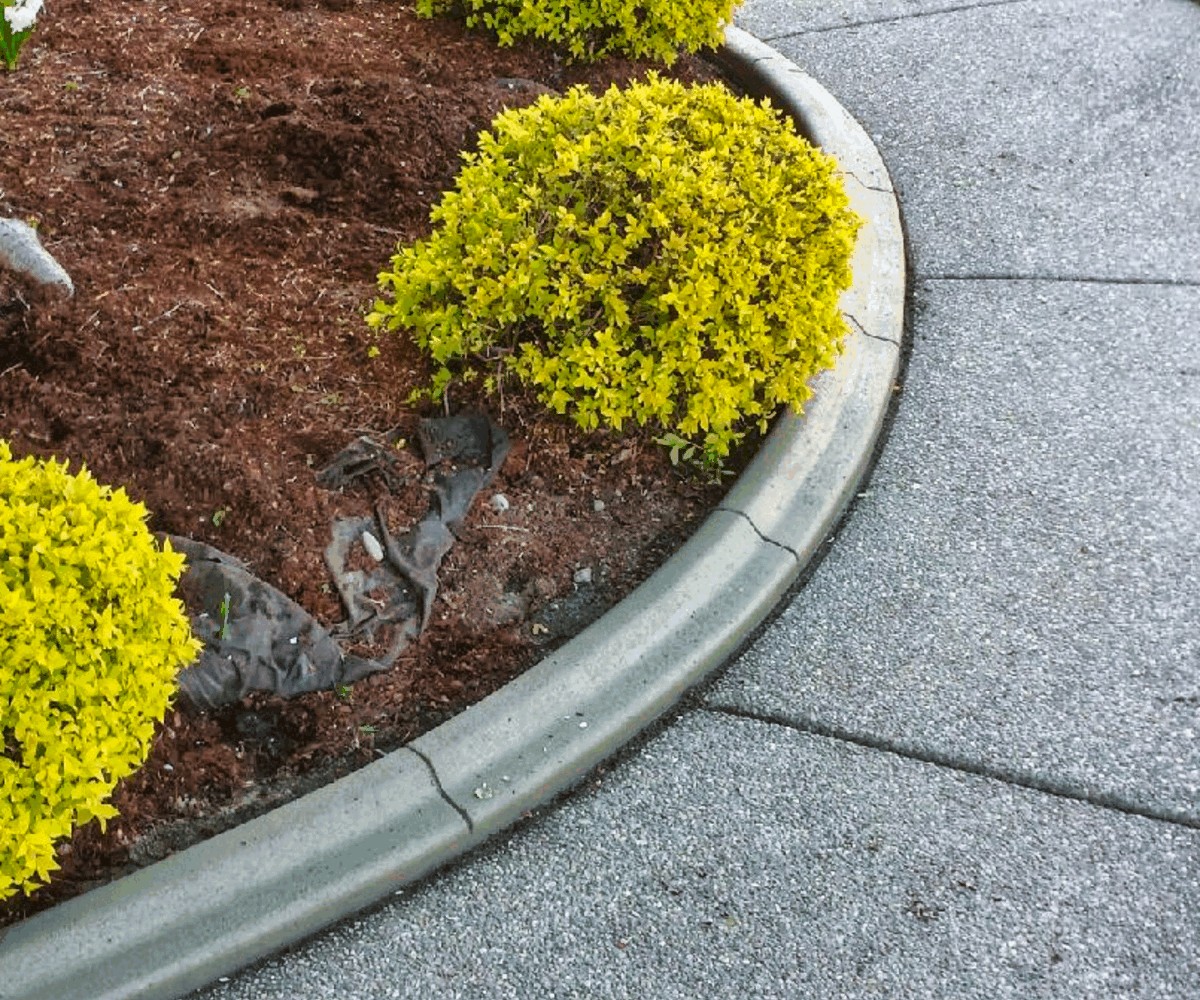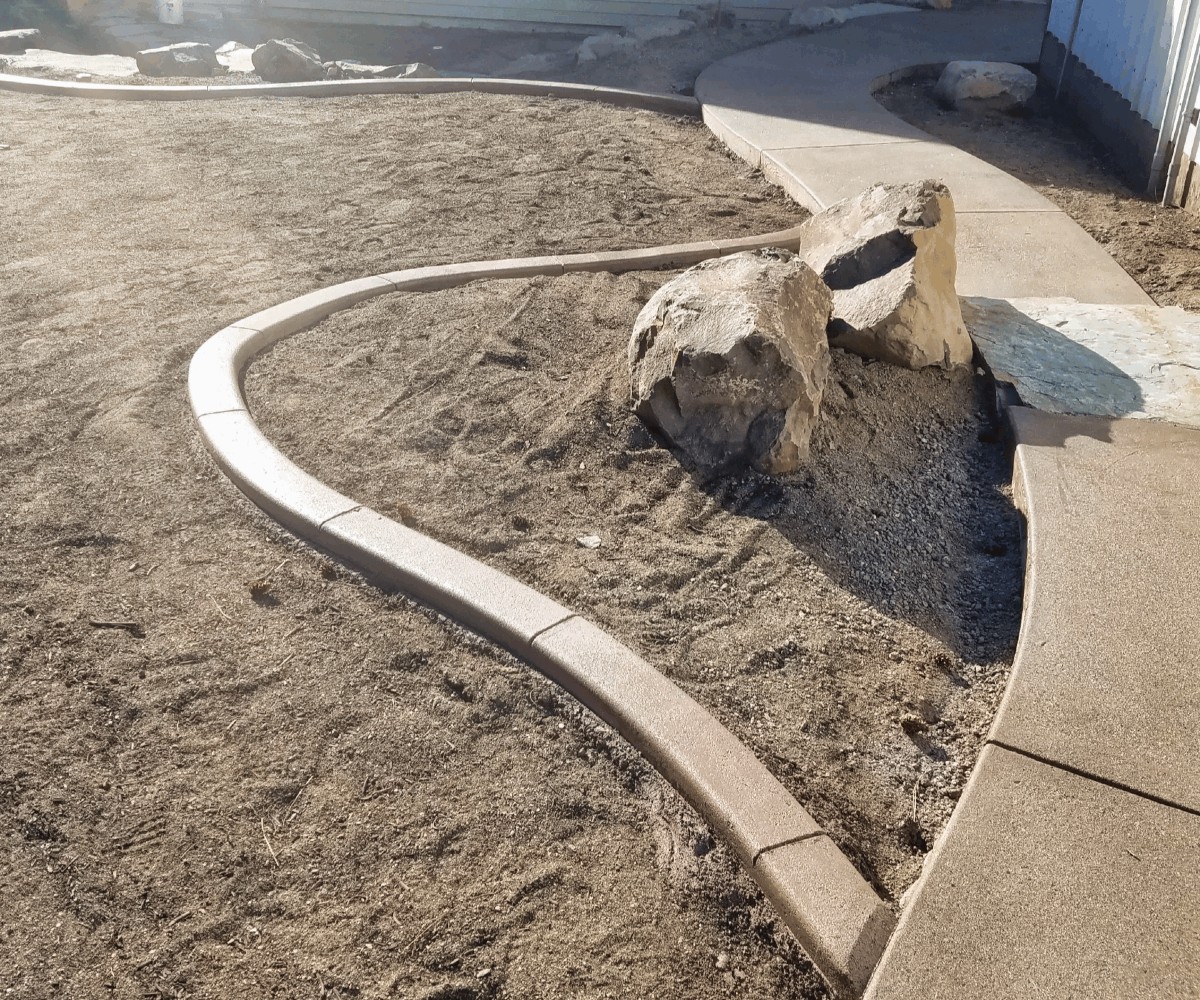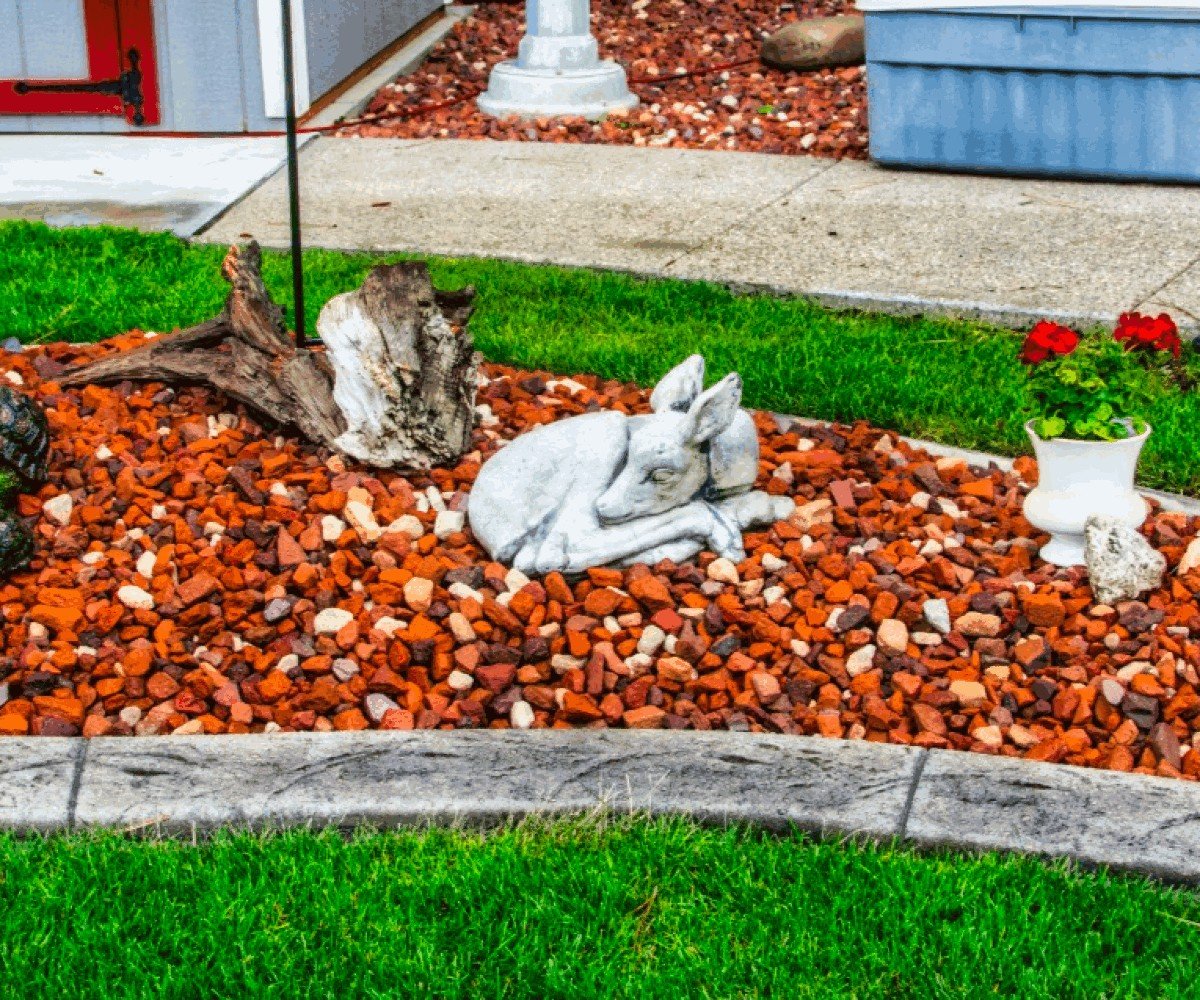 We're Ready to Help. Contact Us Today!