Colorful, Durable, Attractive
Colored concrete curbing can add an extra accent to standard curbing, enhancing the beauty and appeal of your property. Take your landscape design to the next level with our many colorful options of continuous concrete landscape borders. Colored concrete curbing offers a durable and attractive alternative to or replacement for wood, plastic, metal or brick-style edging.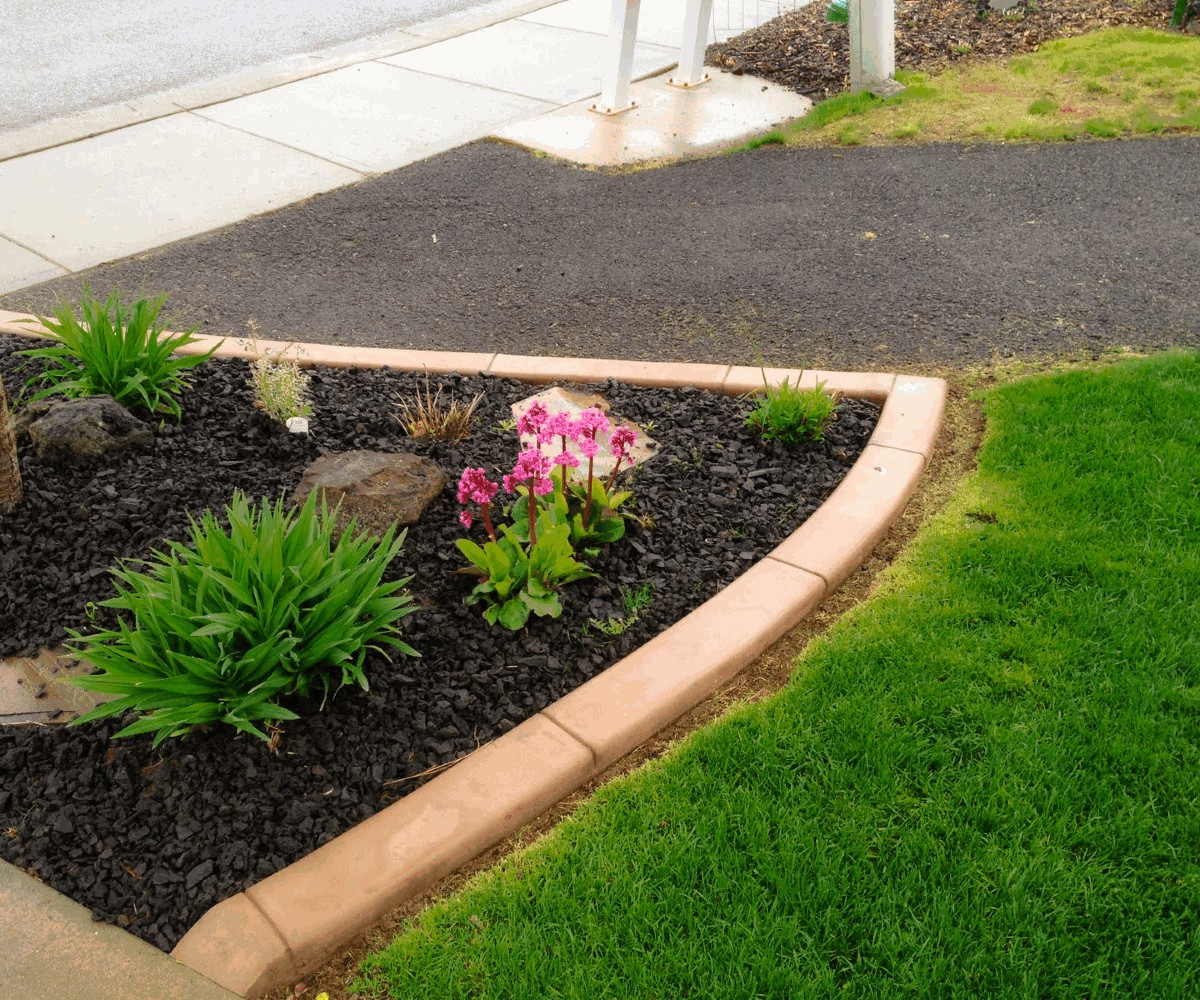 Easier Maintenance
Concrete curbing is more effective at preventing weeds and grass from spreading into your landscaped plantings or walkways than other edging types. It makes maintenance easier. It's more resistant to damage by lawnmowers and edging machinery than other edging types. It won't move or stray from its intended location. And, it looks fantastic!
Optional Stamped Patterns
For even more custom pizazz, you can add stamped patterns to any style colored concrete curbing. See our gallery of stamped curbing to see samples of the stylish custom pattern options offered by Dundee Concrete and Landscaping.
Custom Colors
We have a wide variety of custom colors to choose from to fit your style and taste. Set your landscape apart from the rest with custom colored curbing that is both appealing and functional. We use the Davis color pantones for our color choices. Take a look through the colors and find what works best for your project. We can also help you find the right color match while giving a free quote on site.
Custom Installation
Curves? Straight lines? They're all possible with our custom-installed continuous concrete landscape borders. Any way you like it, anywhere you like it, we can install colored concrete landscape curbing on the spot adding beauty and function that will last the test of time.
Let Dundee Concrete and Landscaping make your landscape pop with colored concrete landscape curbing. We take pride in providing a positive experience in creating the perfect landscape or concrete project for you. We do our best on every project no matter the size. We offer many types of services from complete Landscape installation, sprinklers, concrete curbing, grade work, concrete driveways and patios, retaining walls, water features and much more. Request a quote today.