Our Retaining Walls Stand Up to the Test
Browse our materials pages to see photos of several beautiful outdoor architectural features we've completed, and notice how our designers match existing materials used on your home to make the landscape a true extension of your existing living spaces.
Call us and let our designers help you find the perfect solution for your landscape challenges. Our specialists are ready to work with you on creating a retaining wall design that delivers years of durable service, comfort and peace of mind.
Custom designed and built for your needs
Equipped with a solid foundation
Built to last using the best materials available
Designed with sufficient drainage
Satisfaction Guaranteed
Options for materials include:
Poured concrete
Wall blocks (brick, precast segmental concrete blocks and covered cinder blocks)
Stacked stones (flagstone, strip stone, field stone, cultured stone, boulders and rocks)
Landscape timbers and wood walls
Boulder retaining walls are a nice, natural looking way to benefit from a retaining wall, and this type of construction is often a more affordable style! This style works very well in the Inland Northwest and our beautiful surroundings.
There are many different colors to choose from when building a block retaining wall. At Dundee, we always start with a solid foundation and our construction is 100% guaranteed.
Choose from a wide variety of materials, colors and designs to build a retaining wall that fits both your style and budget.
When you work with Dundee, your retaining wall systems will be designed to fit the unique needs of your property and aesthetic! Our goal is to make you happy for years to come. Retaining walls and garden walls built by Dundee deliver beauty, durability skill.
Constructing a retaining wall can serve either a single purpose, or several simultaneously. Great reasons people choose Dundee walls include the following:
Terrace hillsides
Prevent soil erosion
Increase privacy
Define spaces
Add garden walls and accents
Create benches and steps
Extend your patio aesthetic into the yard or garden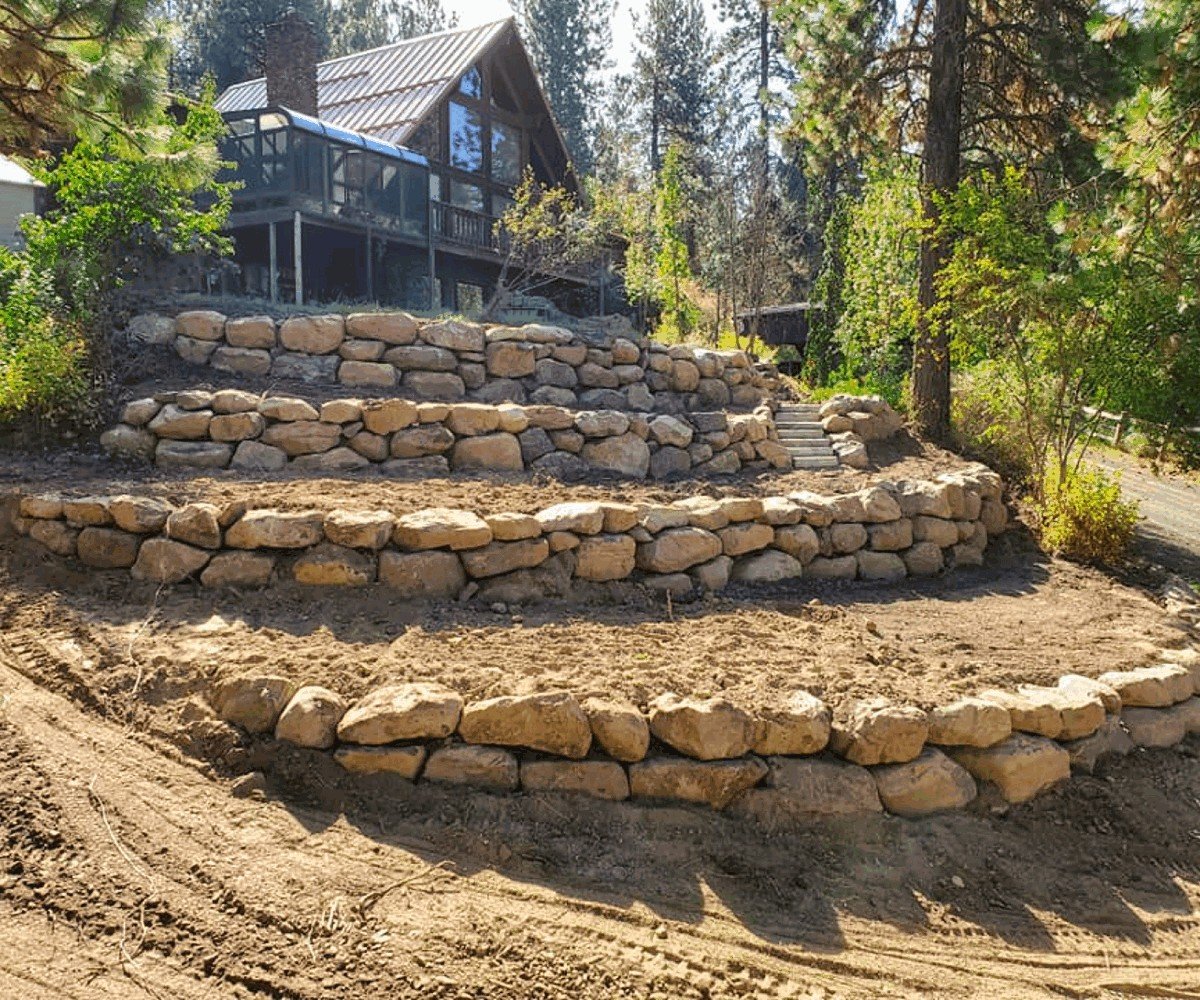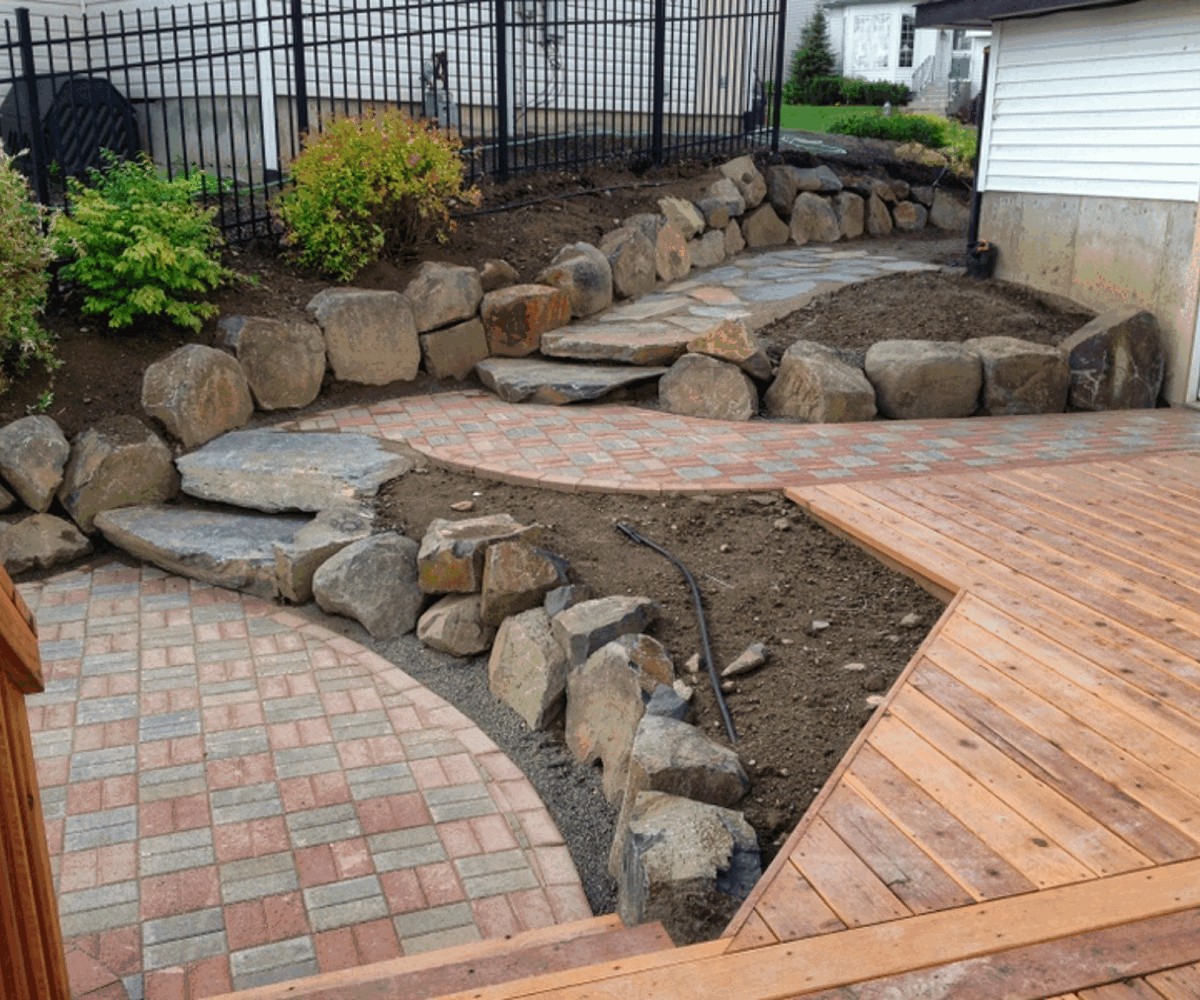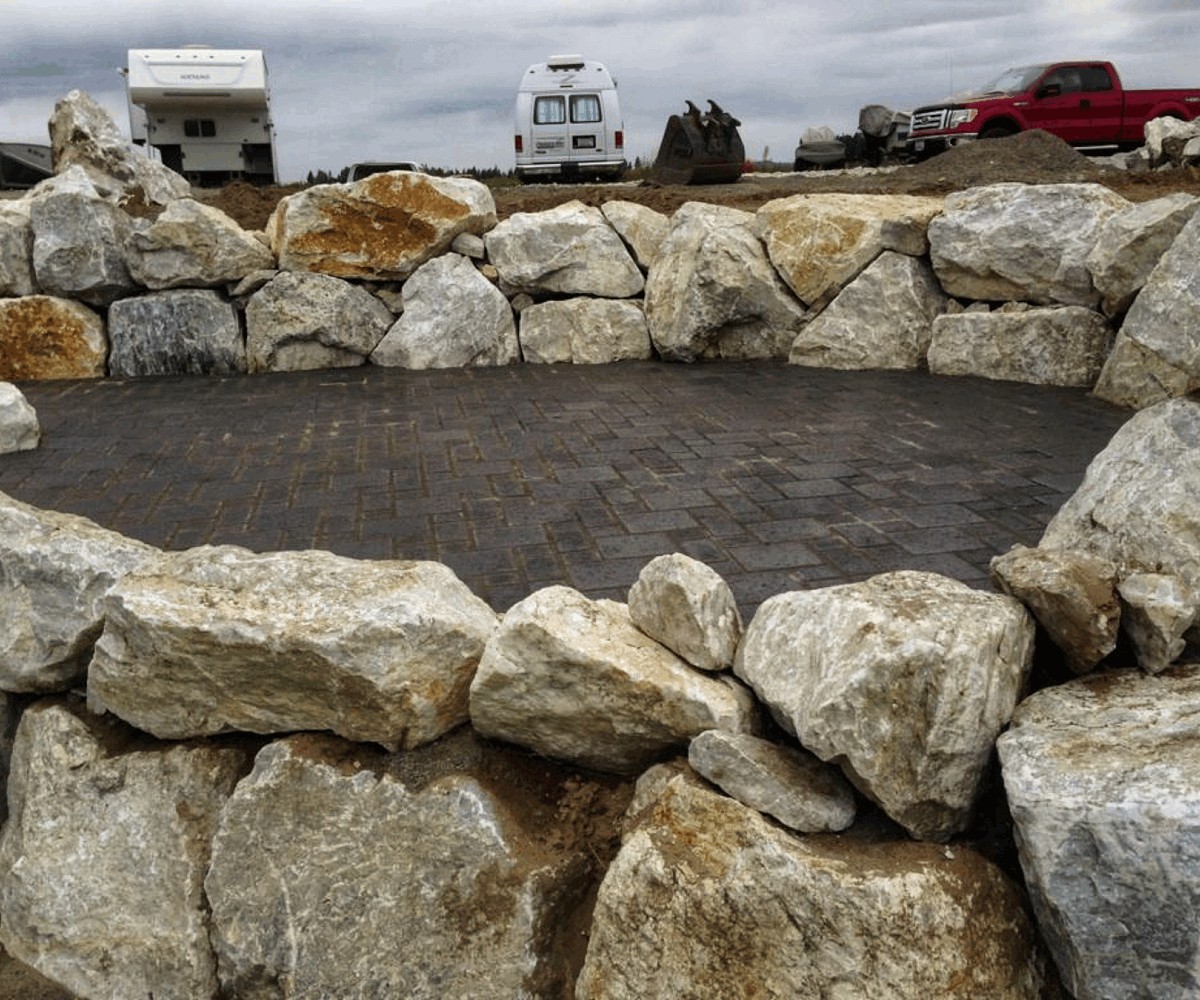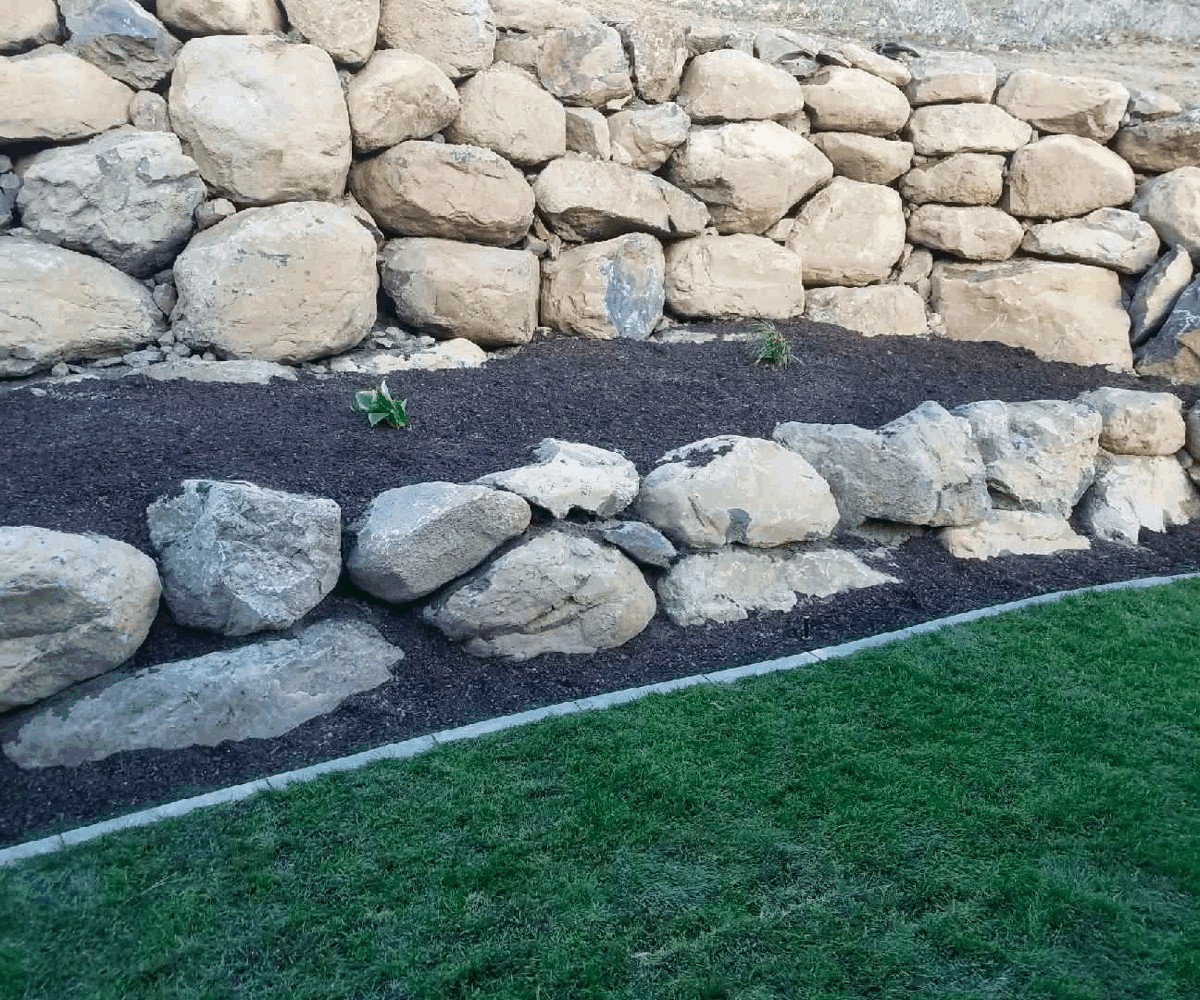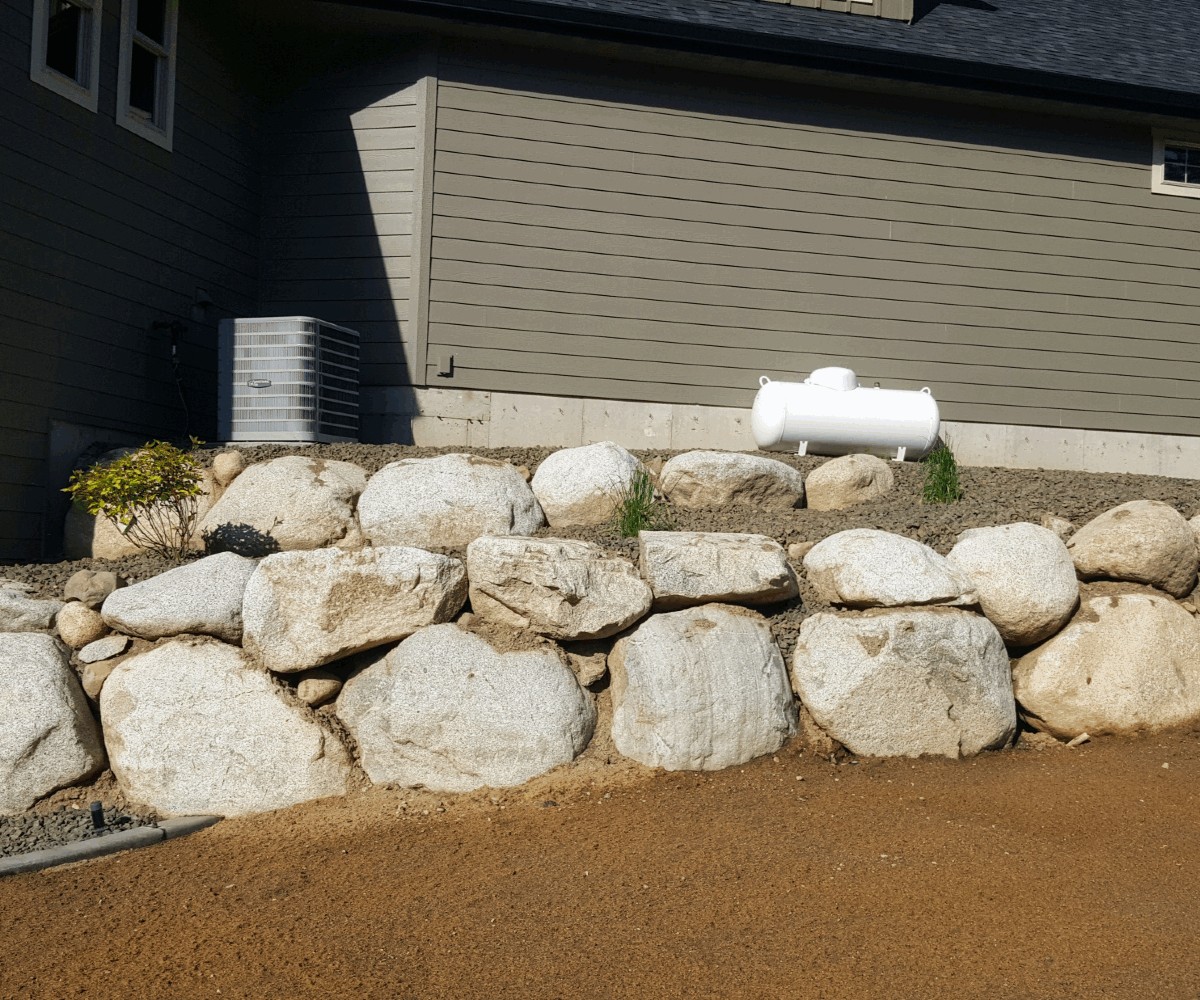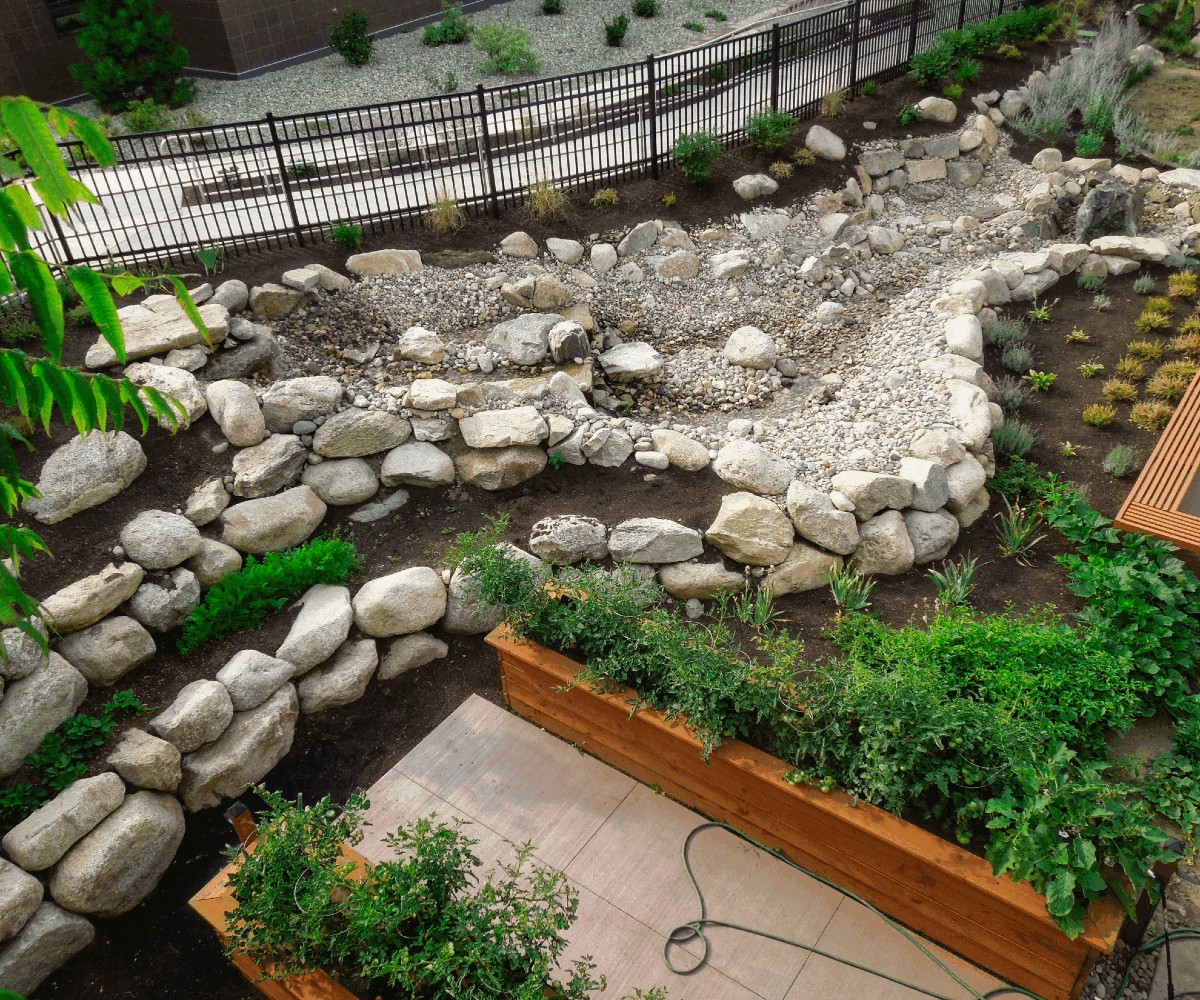 Looking to Build a Retaining Wall?