Concrete is an affordable option to improving your outdoor areas. It can be used to create paths, walkways and patios or to enhance them. We come to you as experienced professionals with close to two decades of experience in concrete. Our team members have their own specialties and services they excel at and with a project done by Dundee you'll not only get a complete service but one with exceptional care and a finesse of character.
Concrete Work Comes as Second Nature
Concrete work and Landscaping are the foundations of Dundee LLC. We have been providing concrete services in the Spokane area for over sixteen years. Our team is skilled in all forms of concrete services. We excel in curbing, stained, sand washed, concrete stairs and custom finishes. Browse through our site and make note some of your favorite projects. We can take those ideas and help put them into a project of your own. Feel free to contact us with questions or to request a free quote today.
Full Service Concrete Installations
Our concrete installation is precise and skilled. Being a concrete installer you have to work with the weather elements and temperature. The drying process is where many of the finishing touches are applied and it takes a skilled professional to know when the concrete is ready for that extra finesse. We start from the ground up. A solid base, exact measurements and a skilled team who has done this so many times, it's like clockwork.
Best in the Inland Northwest
Landscaping and Concrete Contractor located in Spokane, WA. Local & Loyal, Dundee is known as the Best in the Northwest. We offer patio installation, building foundations, driveways, fireplaces & firepits, outdoor living spaces, landscape curbing, lighting, hardscaping, pavers, porches, pool decks, concrete stairs, retaining walls, walkways and water features. Decorative features include stamped work, concrete finishes and detailing. Visit dundeedig.com to learn more about the services we offer.
Putting a broom finish on concrete is a tried and true technique to give your patio or walkway a custom professional touch. Not only is it easy on the eyes and feet but the little lines can help direct water elsewhere.
Sand Washed Concrete is a technique to give an exposed aggregate look and feel to your concrete project. It works great for turning a stained concrete path into a walk-able area and helps the water features and other sealed stained concrete areas pop out.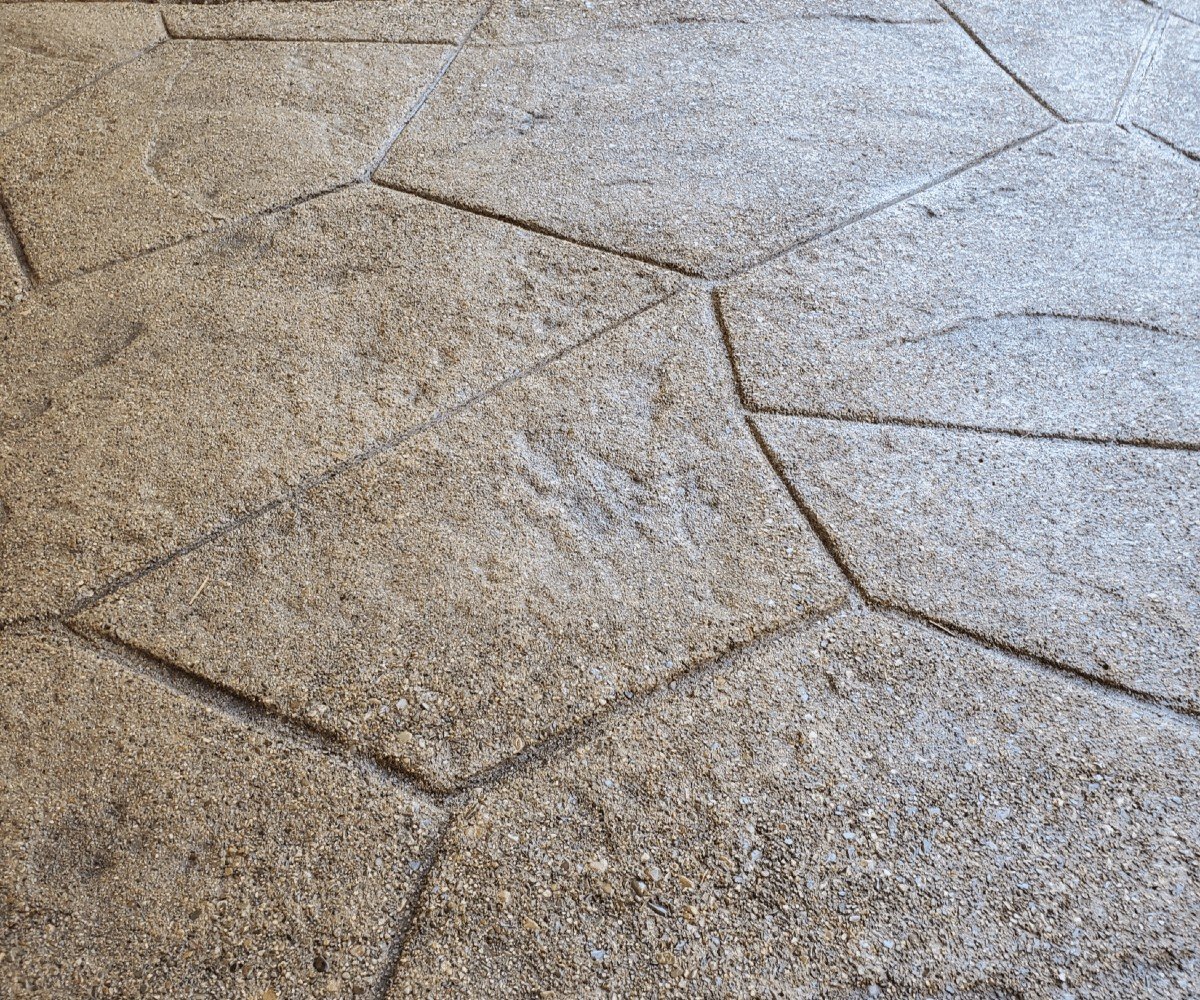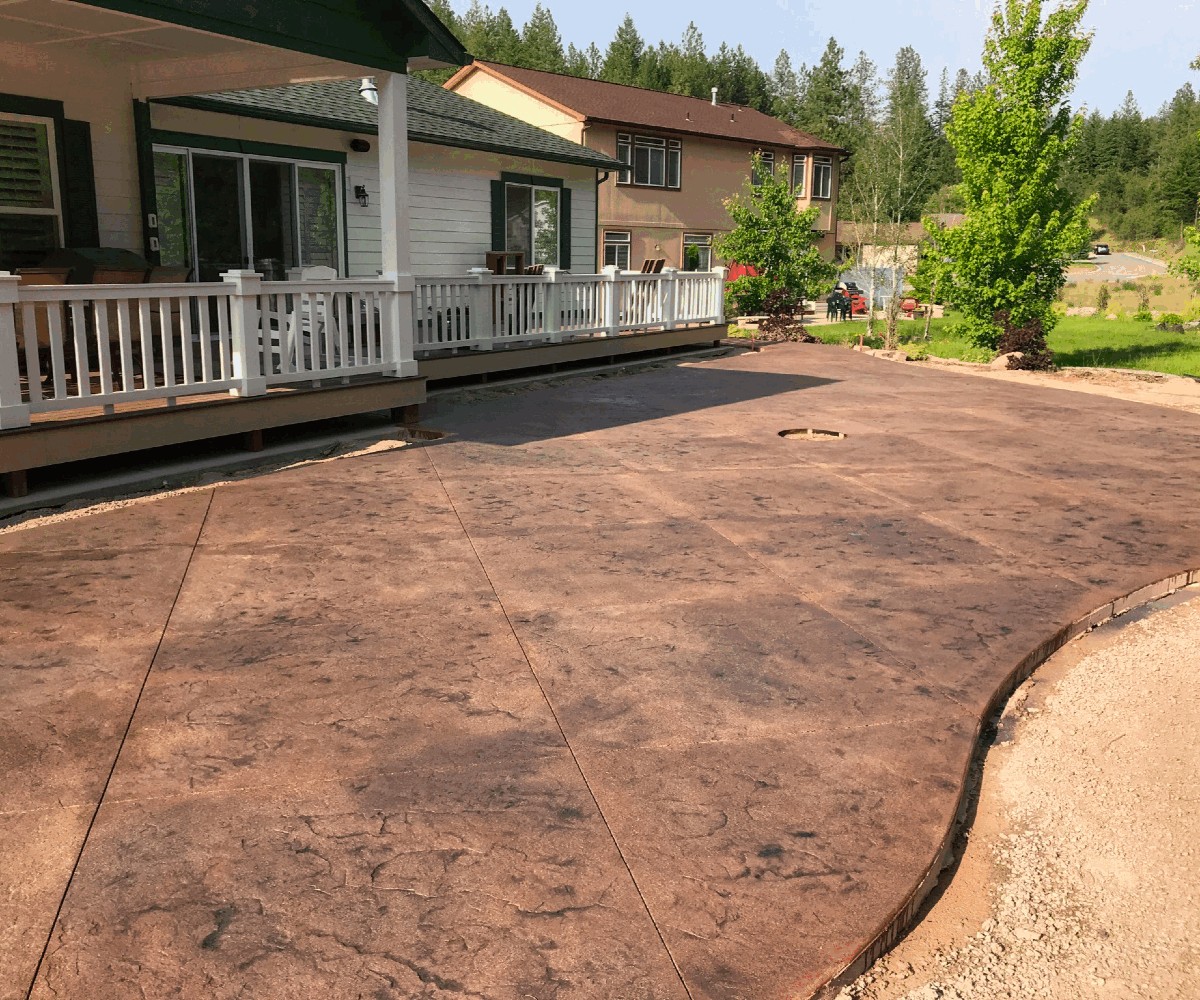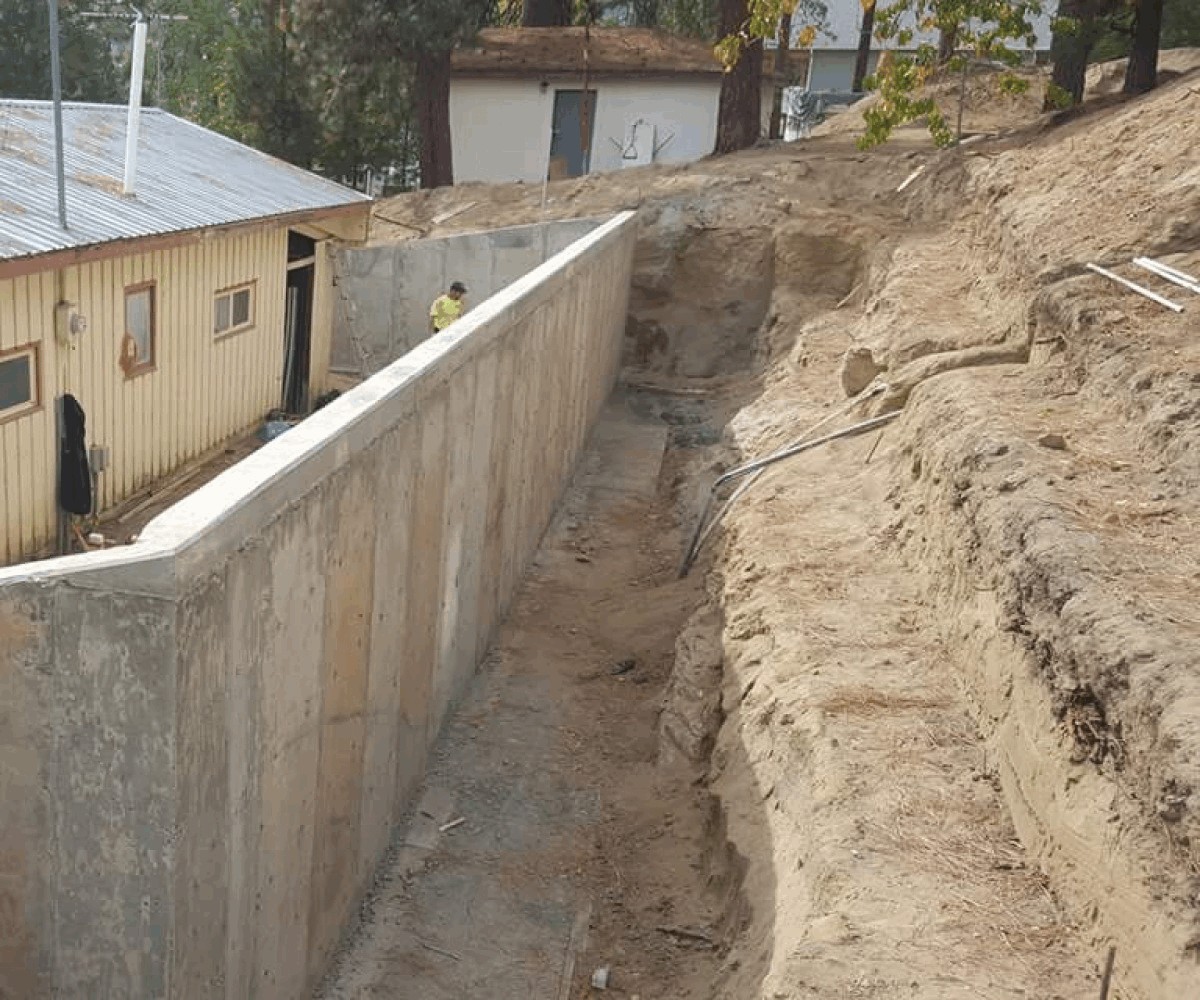 Exposed Aggregate is a finishing process that involves stripping off the top layer of cement. This will reveal the look of rock that comprises the concrete. Often an exposed aggregate finish will comprise of small pebbles, river rock or stone. Other options could include glass beads or precious gems.

Stained concrete can add a level of class to your patio, entrance way or other landscape projects. Combined with a sand washed technique you can get that same character with a slip-resistant walkway.