Concrete Step Installation
Concrete is a durable product that is able to handle the freeze and thaw of Spokane's four seasons. This a primary reason so many Northwesters choose concrete as a solution for stairways and steps. Tired of plain grey stairs? We have a variety of custom stair options including: stamped, stained, colored, sand washed, exposed aggregate and the ever classic broom finish. We can take what used to be a basic stairway and turn in into something that blends in nicely with your landscape curbing, elaborate pathways, outdoor living space, patio or driveway.
Gallery Featuring our Concrete Stairs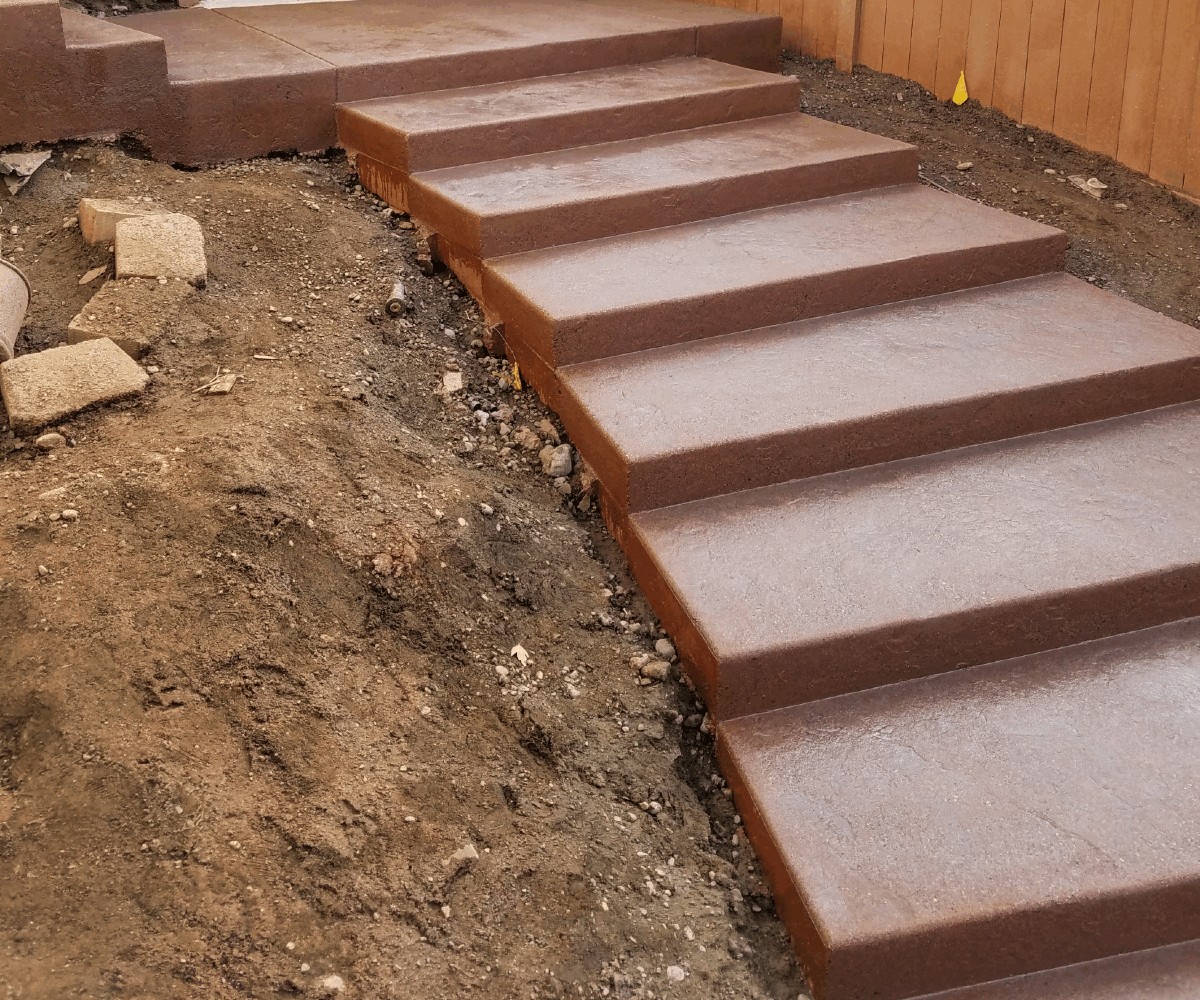 Choosing the Right Colors
When it comes to choosing the right finishing option start by considering your overall landscape, its features and the sections you would like to highlight and then look for colors that might match the look and feel of your yard. Browse through our gallery of images and have a talk with you landscape designer about the different options you see. If you have any questions feel free to send a message online or give us a call at (509) 443-5800.
Lead Your Concrete Steps into Patios and Other Landscaping Features
Where are your steps leading your guests? Take this into consideration while coming up with the design for your new stairway. A barrier of concrete curbing can add a splash of character to your pathway and the new curbing could blend in nicely with your stairway project. There are also many stained concrete styles that would look great in a concrete pathway. You might also consider a sand finished concrete on pathways to add extra grip to your step. A sand wash finish can also add an extra dimension to your entire landscape charm. As always, if you have any questions feel free to send us an email using the form below. We look forward to hearing from you and are excited to help you see that perfect landscape come to life.
Ready to Go? Contact Dundee Today.