Curbing Styles, Shapes and Forms
Choosing a curbing shape is a purely individual choice that ranges from look to functionality. Most popular among choices is the slant curbing style. This can handle a wide variety of stamps, uses a high back to hold in mulch and features a low front for ease of lawn care. Dundee also features a 'tapered slant' which includes an additional slant on the backside for a uniquely customized look.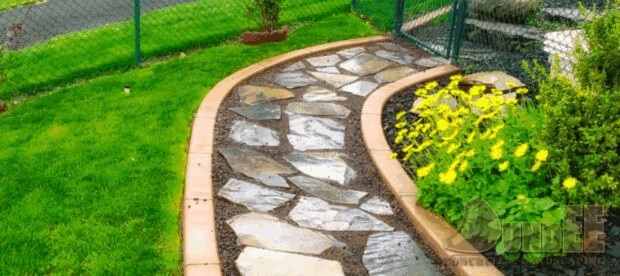 Stamp Features
Before applying the stamp an antiquing agent will be applied that brings out existing color in the concrete coloring and adds additional colors to enhance the natural look of the pattern we are emulating. Standard stamp patterns are: Ashlar, Brick, Cobblestone, Decorative Rose, Lava, Flagstone, River Rock, Slate, Wood Grain, Basket Weave and Herringbone. If you see an additional roller pattern on the market that is not listed don't be afraid to ask, we may have it. Our team is constantly updating tools and resources to keep up with trends.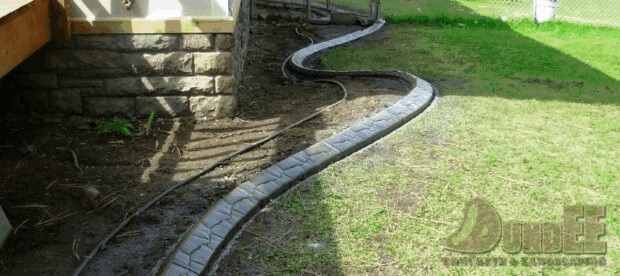 Stamp patterns closely resemble what you would see used in creating a stamped patio or walkway. Our stamped patterns are offered in a wide variety so be sure to inquire further with the office if you are interested. For the most part you will find a wider selection of styles offered through our roller options with the addition of custom stamps and patterns.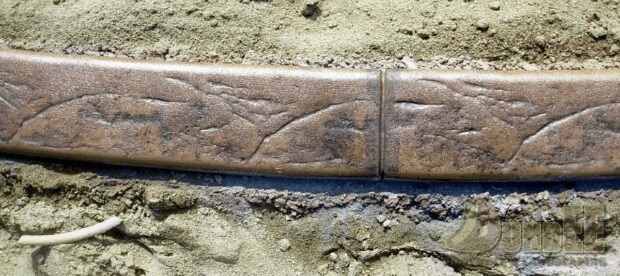 Mower's Edge Curb Form
It's important to note the misnomer that is mower's edge. This curbing nomenclature has left many customers and contractors at odds end in choosing the right curb for them. No curbing is the end-all for having to weed whack grass to a uniform height. If you choose the mower's edge curb option consider it for the stately picture frame look that it's design leads to. Other than the name the other drawback being that this curb features zero stamps and is limited to color choices only.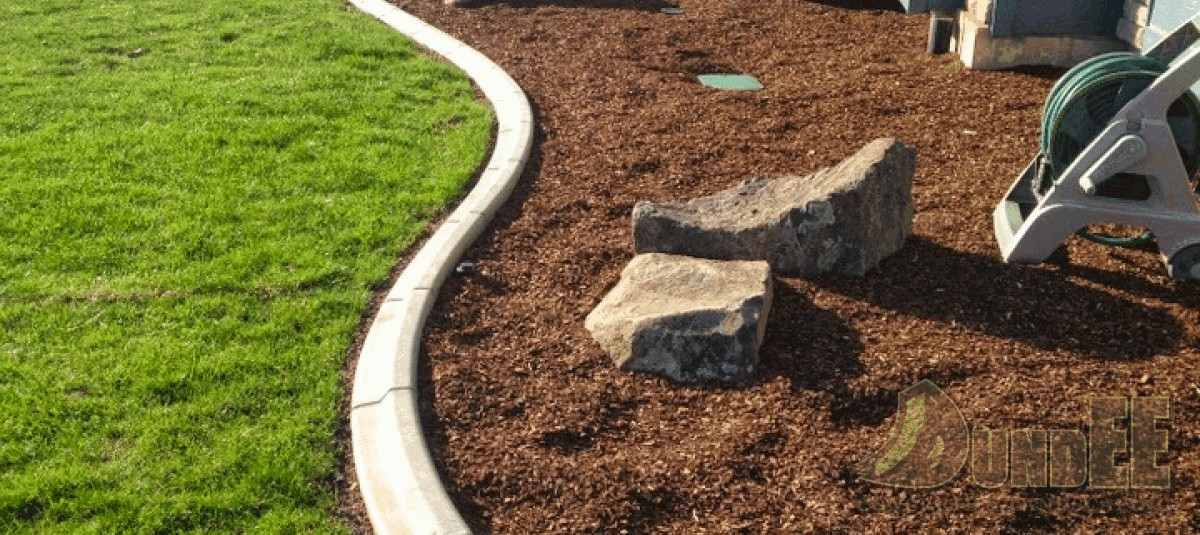 Premium Stamp Features
Nothing says class like a custom stamp feature in the front of the yard. We also have a variety of pre-made stamps that feature the look of boulders, natural rock and the ever popular compass design. If that's not what you're after, let us know. We love dipping into our artistic reserves and are seasoned at making customers happy through custom pattern design.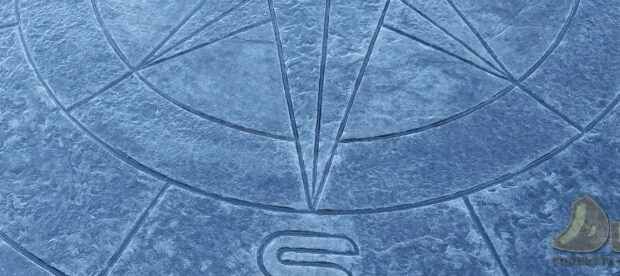 We look forward to hearing from you.