Add Some Traction to Your Step
Walkways, water features and pool decks are usually what comes to mind when thinking of a sand washed finish. Its sandy texture leads people to think of bare feet and flip-flops during the hot summer days but it is not limited to these few applications. A stamp and custom color theme can be used to blend a sand finish in with any aspect of the entire landscape. The sandy look is pleasant on the eyes and adds a soft visual appeal which can help other features stand out. The texture can also be purely utilitarian and serve as traction when opening up to the rest of the yard. So, even though summer safety might be the first thing to consider when designing kids play areas, keep in mind that there are many uses for a sandy finish. It serves as extra character and dimension to a yard and works great for traction when the barbeque and beverages come out during football season.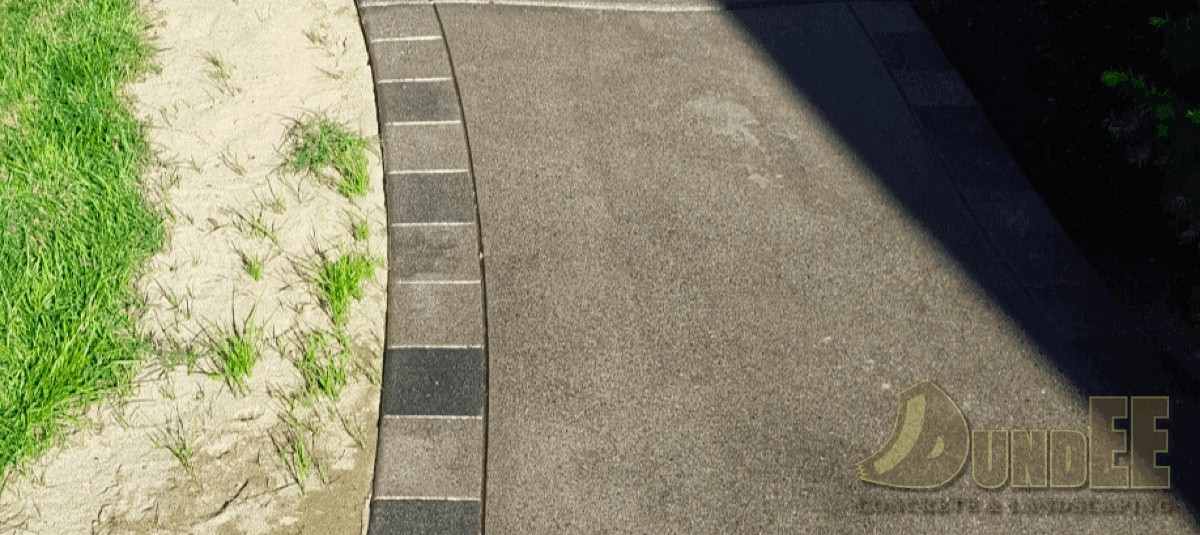 Play With the Sandy Texture
Water-wise landscaping has become a standard now that the city utilities offer discounts on xeriscaped lawns. Often people can get lost when thinking of how to keep it interesting but what better than a sandy walkway to tie in with river rock and those native plants. Think of a lake-front beach resort when considering sand washed concrete. All that is needed to be one step closer to that summer getaway is a custom outdoor bar, swinging hammock and activity area. For a natural camping look consider a boulder seat-wall and firepit or a sand textured Tiki Lounge patio. Maybe a jetted tub is just what is needed to give that feel of a hidden away hot spring. Take a look through our gallery to get some ideas on what has been done before and be sure to contact us if you have any further questions.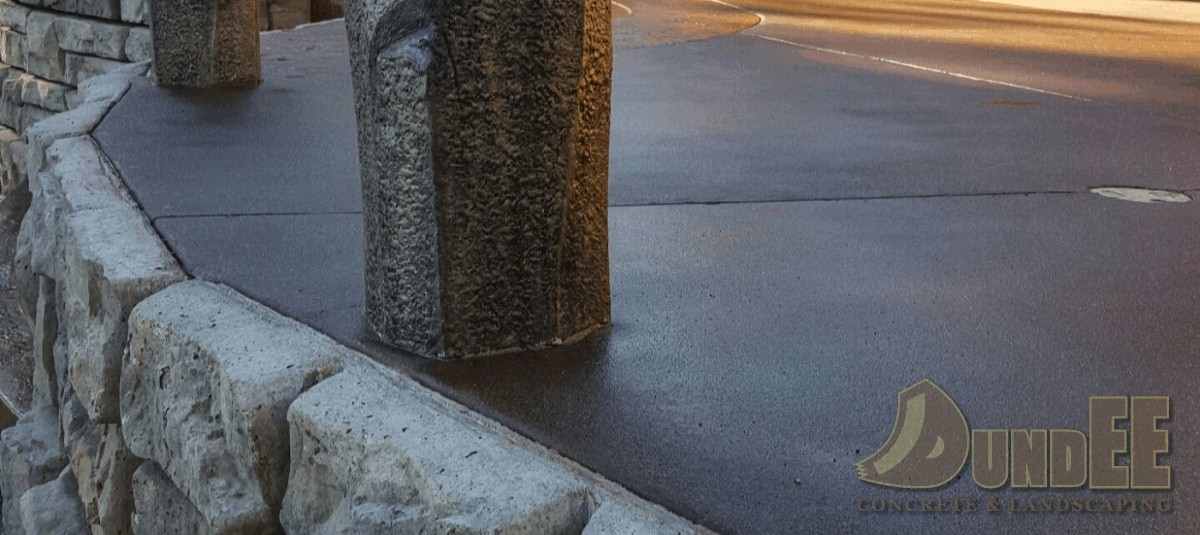 Dundee Serves Top Craftsmanship
Thinking about different finishes for your landscape project? Dundee is a full service concrete and landscaping contracting company. We are known for excellent craftsmanship with an efficient turnaround time. Consider hiring us for any job large to small. We are familiar with installing even the basic concrete sidewalk and of course, complete custom landscapes. Our staff is exceptional in the field and fortunately our pricing is still competitive. We offer free quotes and can help take you though some of the tough decisions when considering landscaping for all four seasons of the Inland Northwest.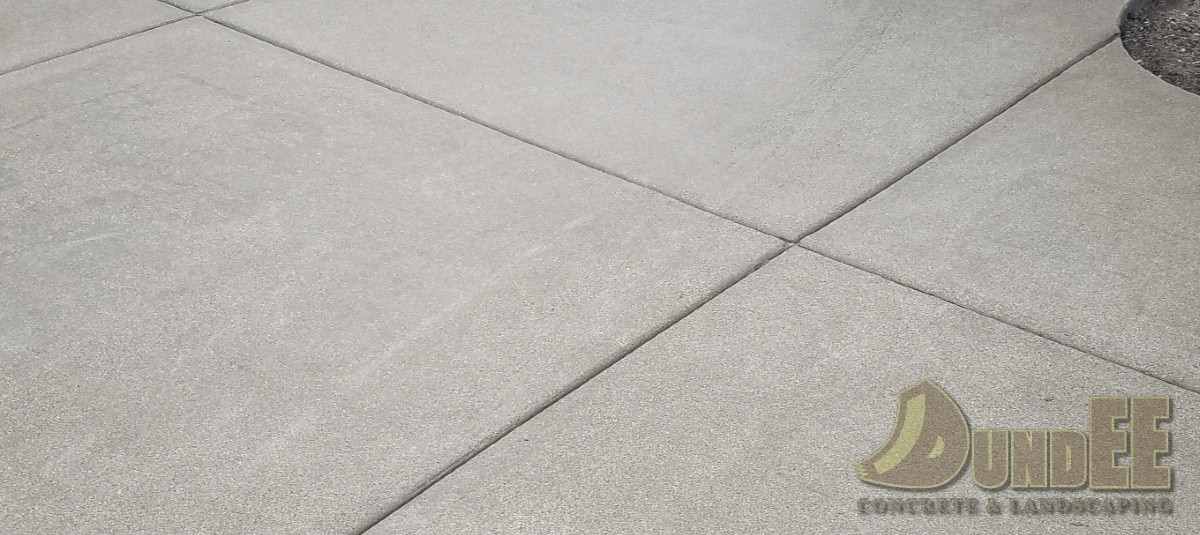 Do you have any questions for us?