Sports Court Installations
Spokane is known for its Basketball. What better way to get the Summer started than with a new court to practice on. If you're working on a new landscape concept, this is the perfect time to draw out your outdoor entertainment areas. Sports courts take up a relatively small space, if placed correctly, are easy to manage and provide countless hours of entertainment. For parents with rambunctious kids this is the perfect opportunity to keep the kids close at home, invite the friends and enjoy time at home. Looking to level up at the next Hoopfest event? Installing a new sports court is the best place to start.
Other Sports Court Installations
Thinking of a volleyball court, bocce ball, or practice putting area? We love installing areas for outdoor recreation. One amazing resource in the Northwest is Lane Mountain Sand which can be picked up or delivered to order. The link above is to their specific grade sand for volleyball courts. It is a soft to the touch sand that is free of stones. A primary use of Lane Mountain recreation sand is professional grade sand-traps. So, if looking to up the putting game, why not place a bunker next to the practice green. This is also the perfect sand for creating backyard beaches. Great for beach towels, bare feet and beach bums. When installing a bocce ball court the ideal material is decomposed gravel. Most of the gravel found at supply stores is going to be crushed in a mill, but if you're looking to have it made. We can make it happen.
Playgrounds and Play Areas
Other installations include play areas for kids. We can install commercial grade playgrounds for daycares or smaller structures for backyard play. When designing for patios, garden beds and lawnscapes it is important to also consider the kids! An outdoor play-structure is the perfect thing for this. Recommended material for playscapes is what is referred to as playground bark. This is an all natural bark product that has been manufactured to handle falls. It is also a clean material that can be raked under the shrubs after the kids are grown up and the structure removed. Most play structures can be ordered and delivered online or found at retail hardware stores. Looking for advice on which route to take? Send us a message through the contact form today. We're here to help take the strain out of the decision process and get moving on that dream backyard landscape for the year.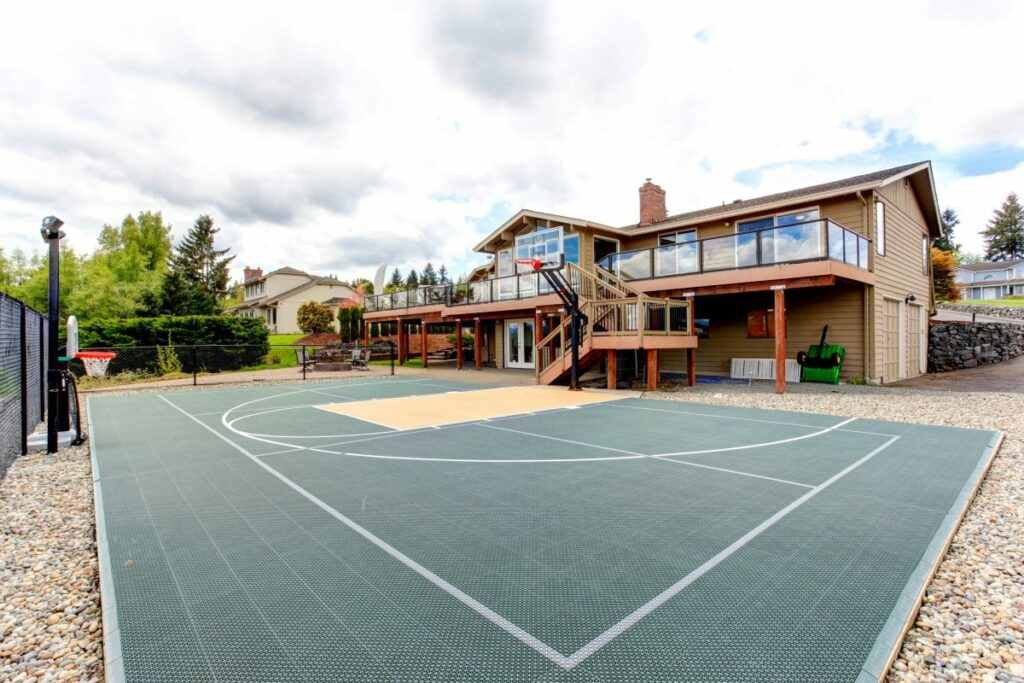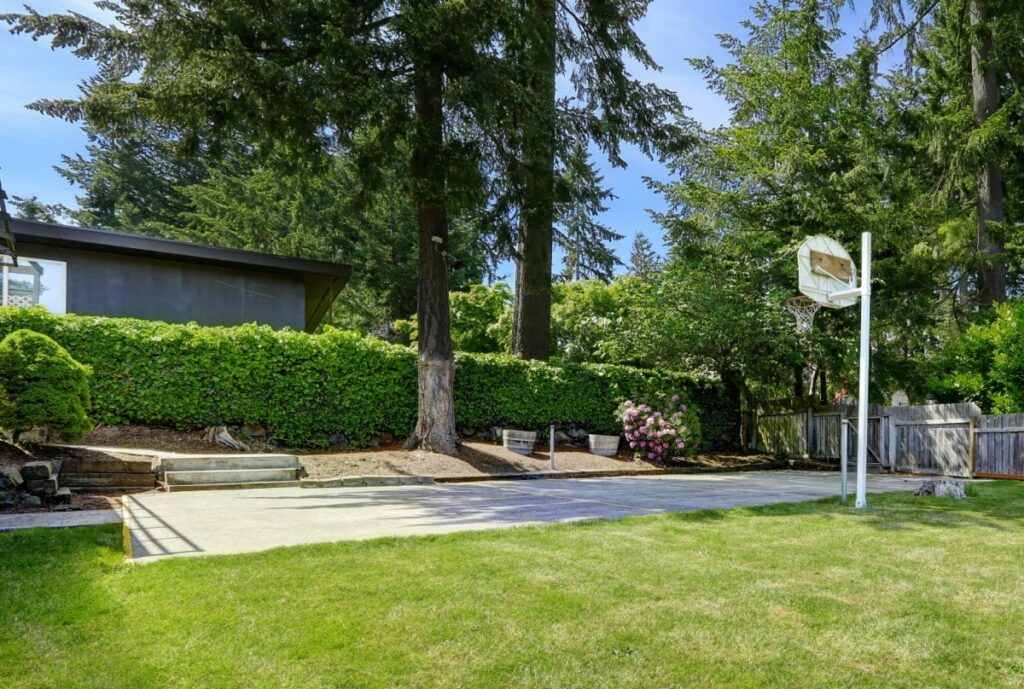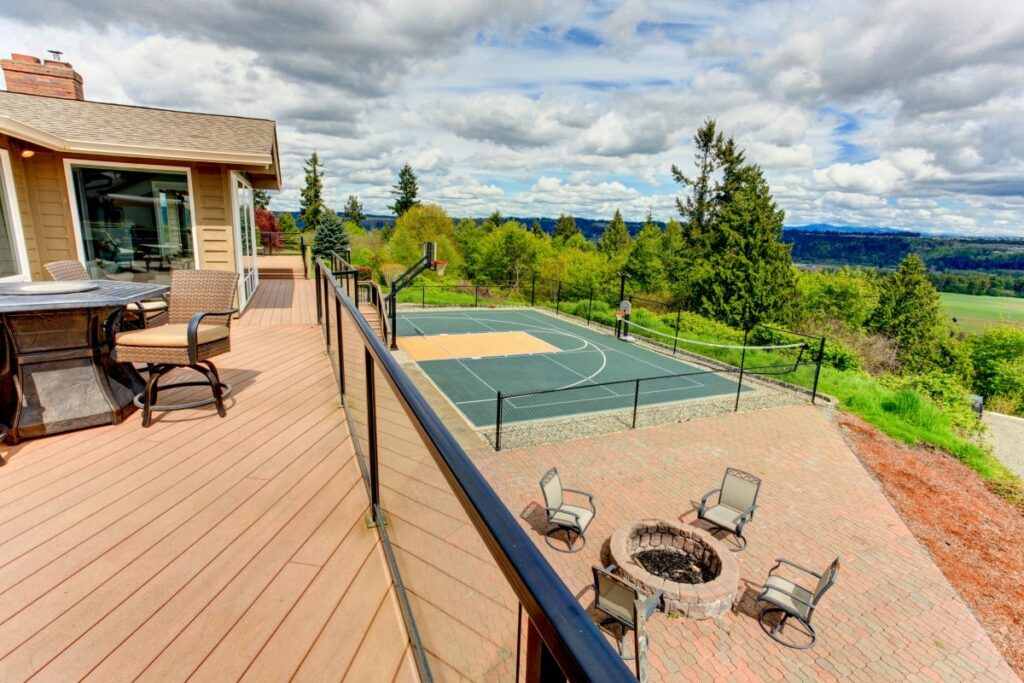 Dundee Sports Court Installs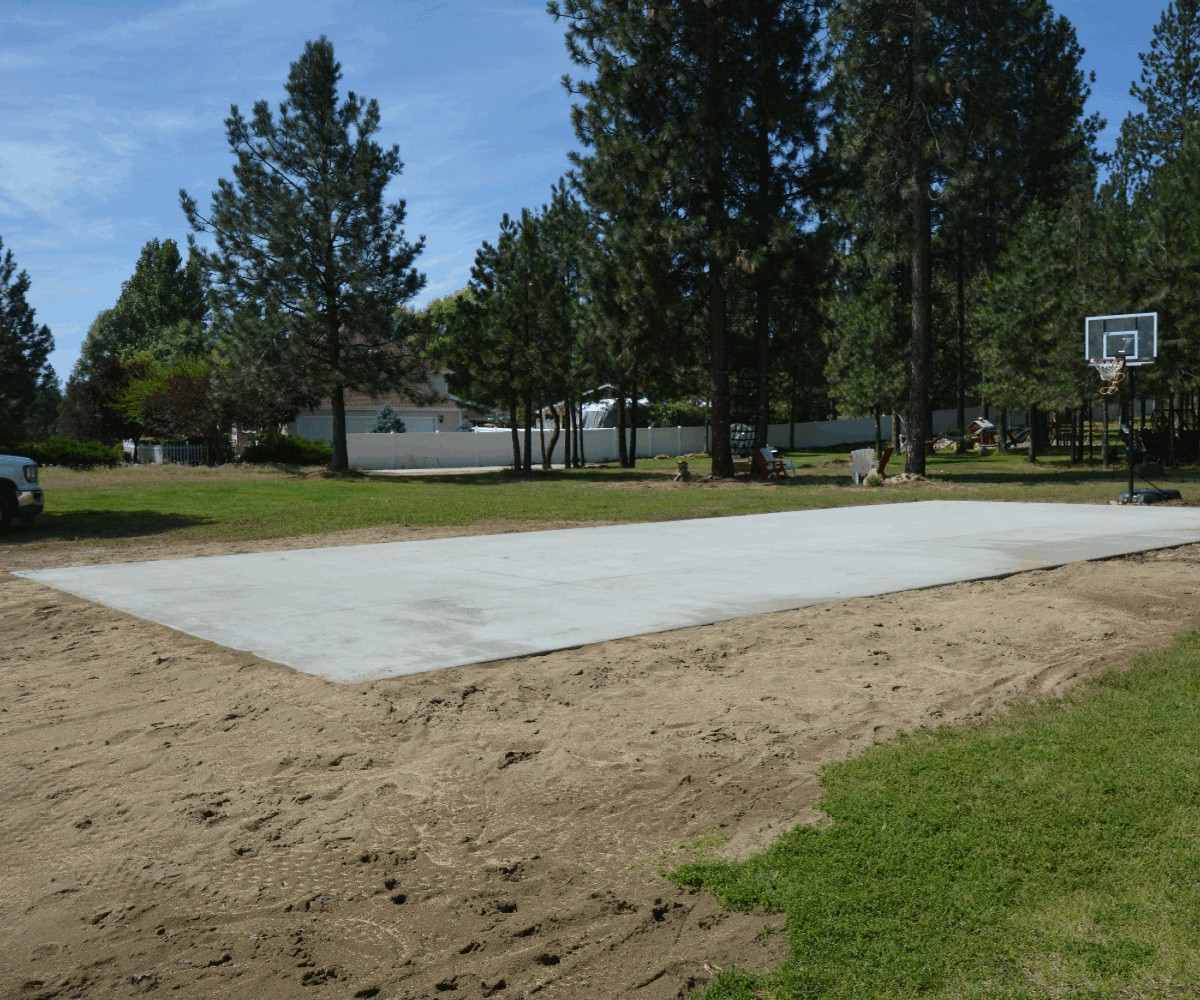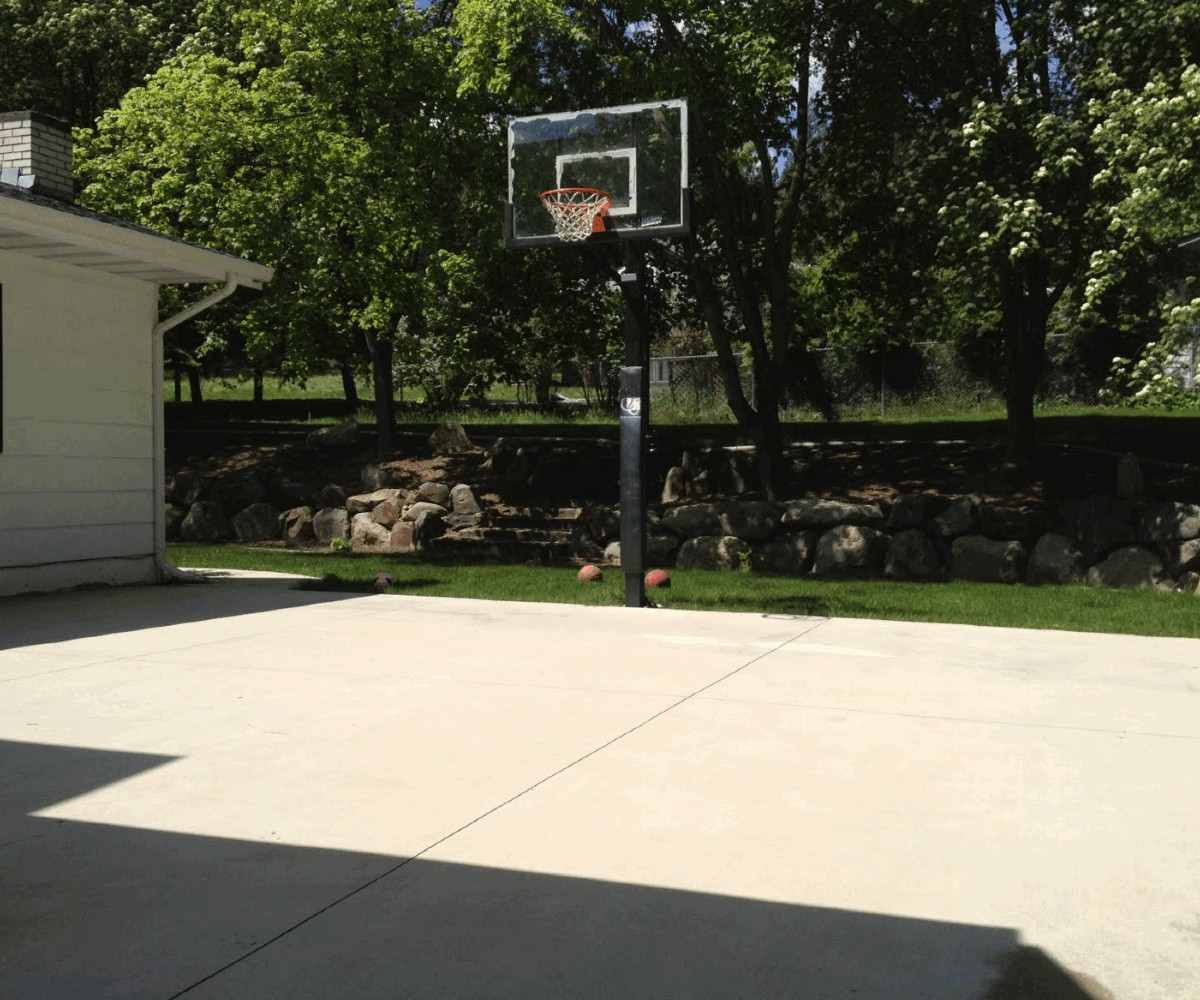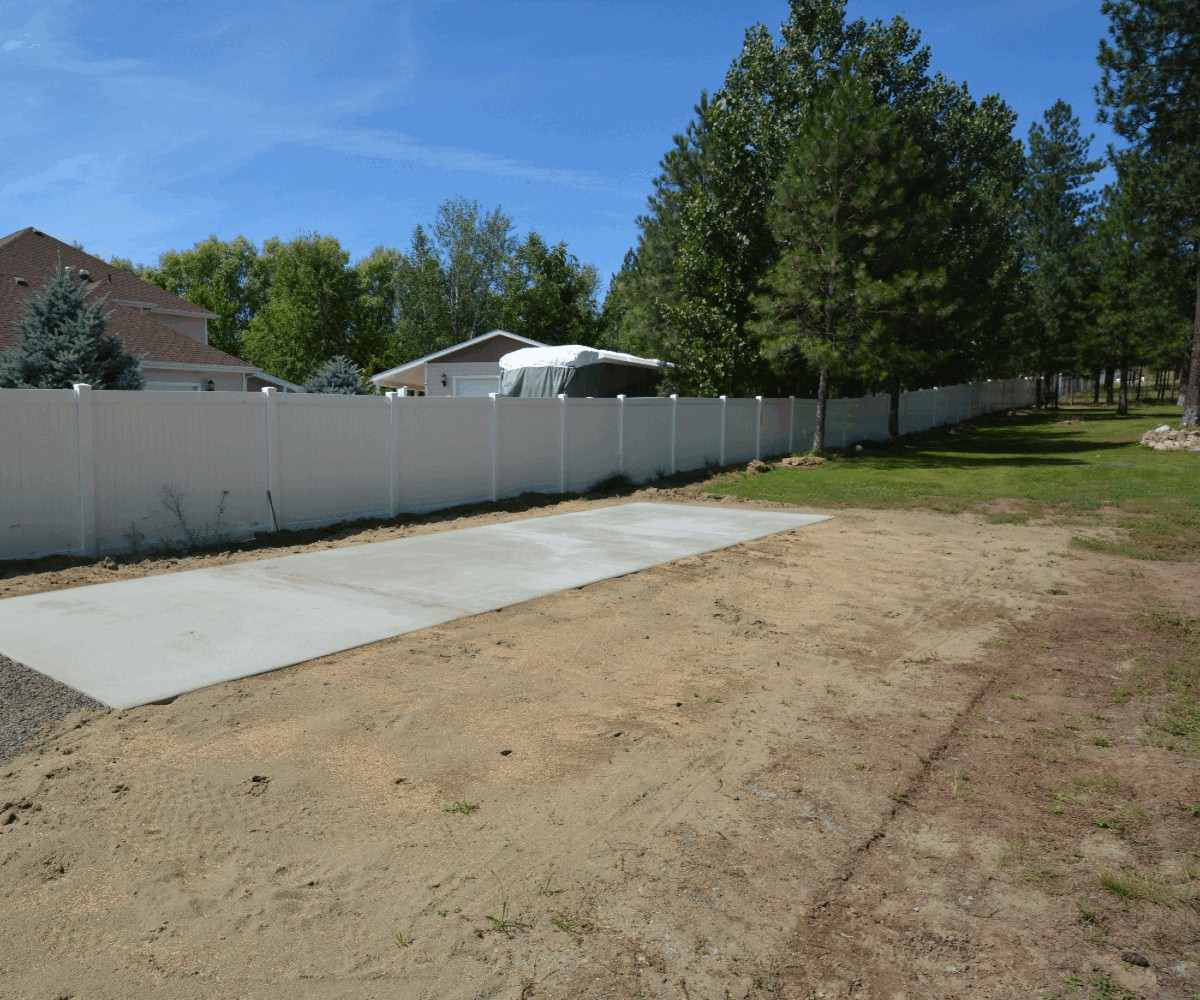 Got a Project in Mind? Contact Dundee Today.