Our expert installation team can help you from start to finish with all of your landscape and hardscape projects. We offer complete landscape and hardscape services and a skilled team of professionals.

Full Scope of Landscaping Services
Artificial Turf
Boulder Features
Paver Install
Driveway Install
Retaining Walls
Artificial Turf
Artificial Turf
Looking for a little to no hassle yard? Consider adding artificial turf into your landscape design. It looks great year round while basically remaining maintenance free. Forget mowing and weed eating around tricky edges the only steps required are leaf blowing and some simple raking.
Artificial turf is a budget saver as well. If interested in learning more feel free to reach out for a free quote and in the meantime take a look at our previous work for examples.
Boulder Features
Paver Install
Driveway Install
Retaining Walls
Spokane's buzzing with the new boulder wall craze. They're cost effective, extremely durable and offer a natural, old-word feel to any landscape. The Dundee landscaping crew has been building boulder retaining walls for over fifteen years. We specialize in tiered garden walls, sitting walls and standard tall boulder retaining walls. Contact us today for a bid on your area and let us know if you have any other areas you'd like to consider landscaping. Looking forward to going over this project with you!
serving the Greater Spokane Area
Dundee Concrete and Landscaping constructs unique residential landscaping projects in Spokane, Liberty Lake, Spokane Valley, Airway Heights, Cheney, Mead, Millwood and Deer Park areas. Our landscapes bring style and enjoyment to our clients year round and are constructed with landscaping features that make the best use of your property which include outdoor living spaces, masonry structures, outdoor kitchens, fire places, lighting systems and, of course, the perfect patio.
Dundee offers complete landscaping services at an affordable price. Depending on the project you may not need to hire a designer to draft up the plan. We have an experienced team of professionals that can help you put together the idea and weigh the costs of materials. Whether it's an outdoor kitchen, patio or simply a walkway to the backyard we have a wide variety of options to choose from that are sure to tie into your current home setting.
A backyard firepit is an excellent addition to the home. It stands as a year round source of enjoyment. Keep warm over the winter and entertain the kids with ghosts stories and smores through the summer. Dundee installs a wide variety of backyard fire pits and also offers custom installations of outdoor fireplaces for year round outdoor living.
Outdoor Entertainment Areas
Outdoor living at it's finest. Get home from a long day's work and relax in the perfect outdoor setting, your backyard. Dundee installs outdoor kitchens, fireplaces, grill islands and custom entertainment areas. Need a space for the kiddos? Consider an outdoor play area. We install sports courts, play areas, pools and hot tub features. Check out our installation services and give us a holler if you are thinking of getting started.

Let's Get Started
Budget Friendly Services
Dundee Landscaping Installations
Not sure where to start? We can help.
Not sure what to do with that sloped grade? A retaining wall can turn any ordinary slope into a beautiful tiered garden. Choose from a variety of options and receive quality every step of the way. The landscape serving pros at Dundee understand how to establish durability in this climate. We know the bedrock, soil types, trees to work around and how to adjust our install according to weather conditions. You're not getting that with any average concrete contractor. Best of all, we have this dialed in and can offer quality craftsmanship at a competitive price. When you hire Dundee, you're hiring the Best in the Northwest.
We look forward to working with you on your next landscape project. Feel free to give us a call at (509) 443-5800 to request a quote or go over details of the projects that are on your mind. A great way to start the conversation is to jot down a few notes on the area you're thinking of, take some photos and put them together in an email. Send us what you worked up and we'll take it from there. Talk to you soon!
Best In the Northwest Services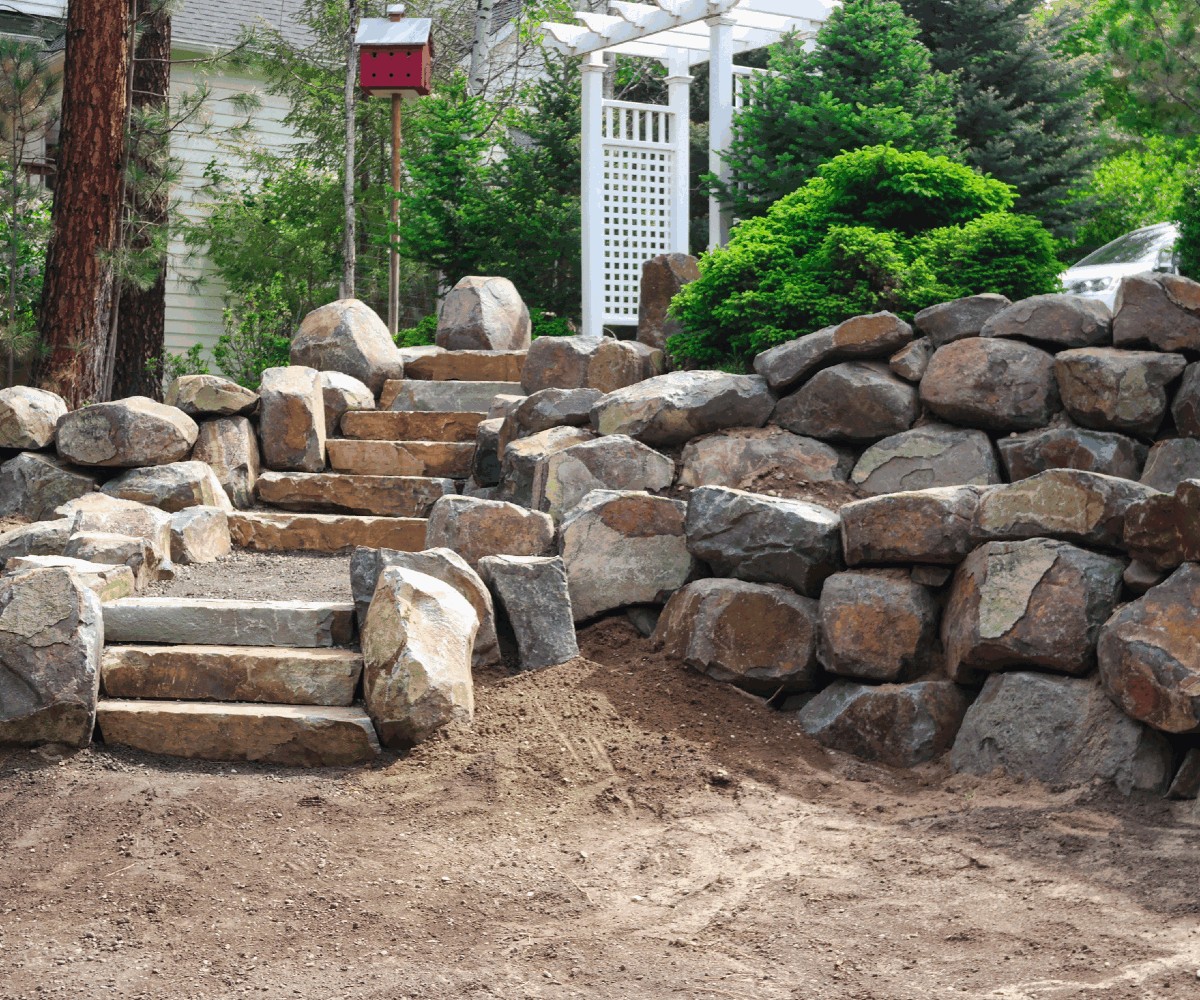 Boulder Features
Retaining Walls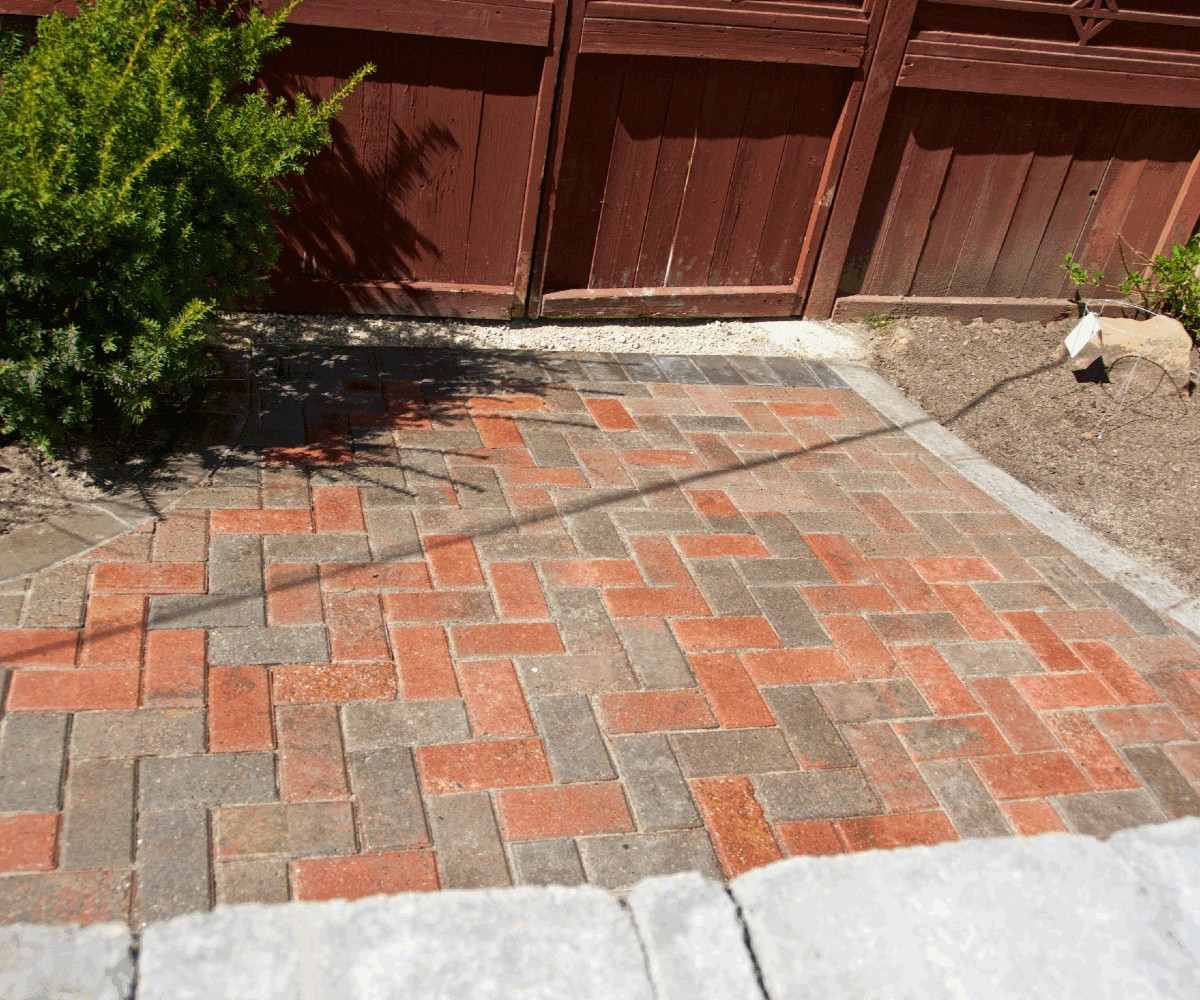 Paver Installation
Patios and More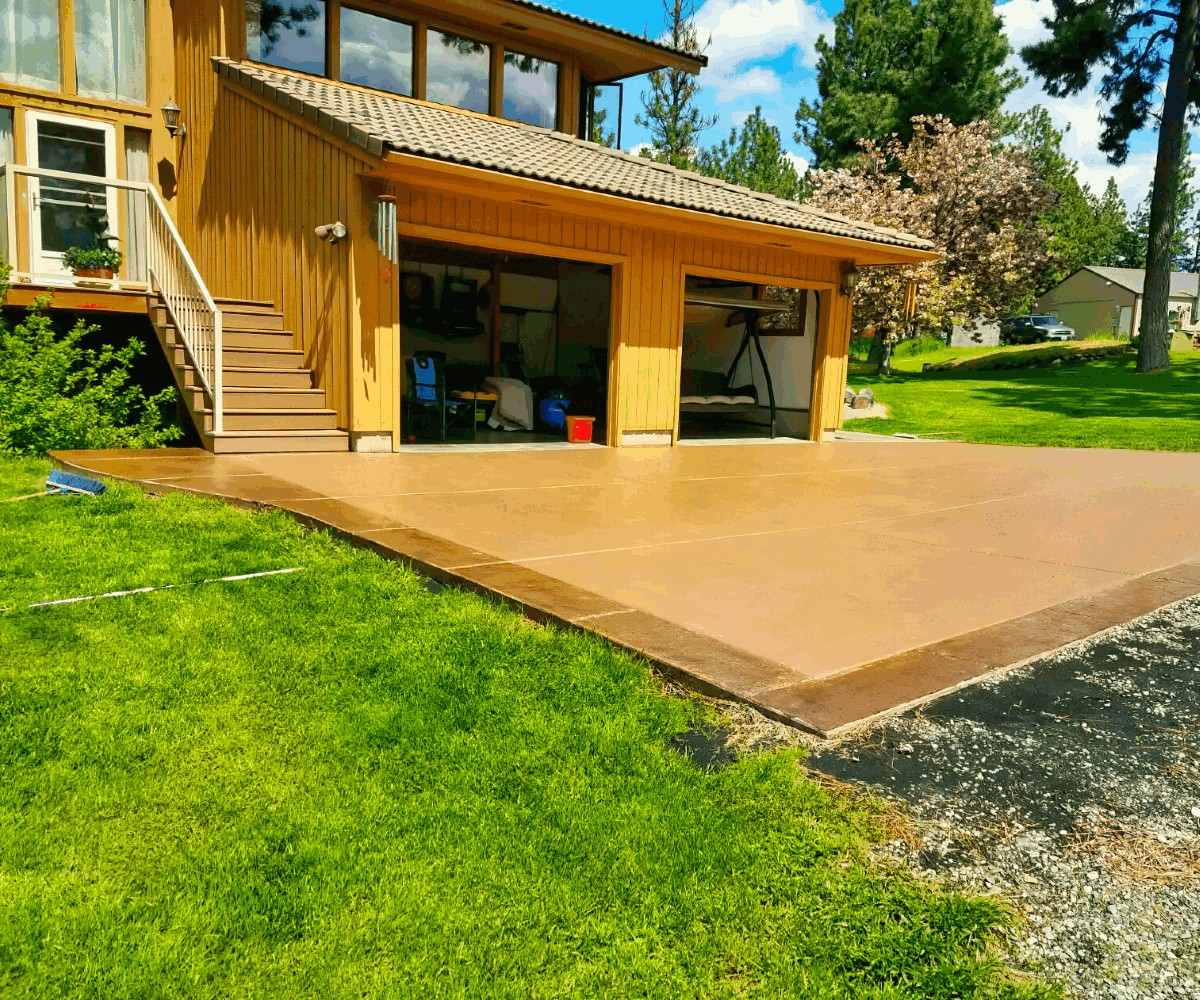 Driveway Installation
Driveways & Approaches