The Slant Curb Profile
An excellent choice for accenting a flower bed, the slant features a high back and sloped front. This allows for ease of mowing/weed-whacking and leaf blowing while helping retain decorative landscape materials in the flower bed. The slant curb is highly versatile when it comes to stamped patterns. It can feature all of the standard stamped styles including Belgium, Brick, Cobblestone, Granite and Wood Plank. Consider incorporating the Slant Curb into your design and feel free to let us know if you have any questions or would like to request a quote below in the form section.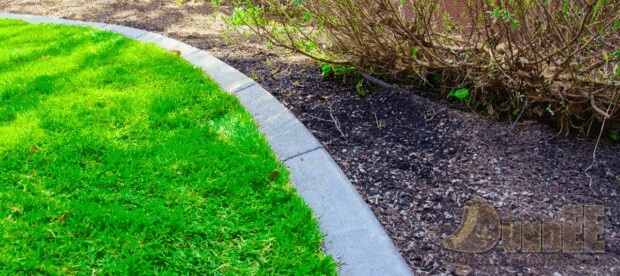 Interested in starting your own project?