BOULDER AND ROCK FEATURES
A custom rock feature adds rugged northwestern beauty to your yard. Standing rock columns,
slab stairs, tiered areas, stone block walls, rock water features and dry creek beds are some of the rock elements homeowners ask for. A practical, sturdy rock or boulder wall is artful without even trying. Proudly display the stunning basalt that Spokane's unique geology has formed. Tell us about the rock garden design you've dreamed up, we'll turn it into a rock-solid reality.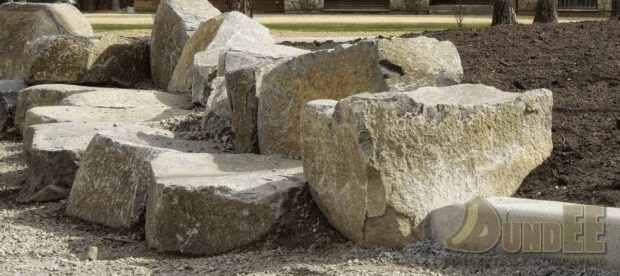 ROCK GARDENS
Dundee can help you create the simple elegance of a rock garden. We have large and interesting stones and the gravel or sand you need for a zen garden. Rock paved paths and areas covered with pebbles can become a dry garden as enjoyable as a grass yard.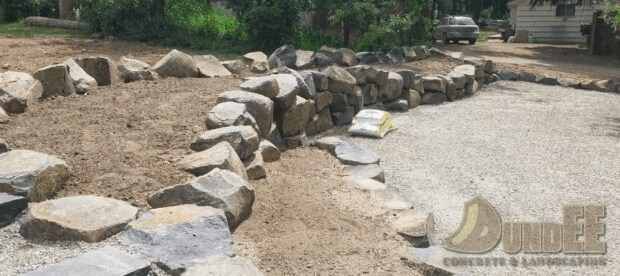 STAIRS AND TIERED AREAS
Low-maintenance rock, slab or concrete stairs add functionality and aesthetic value to a hilly property. Define your space and un-flatten your land with a tiered stone or concrete patio. A retaining wall can create a terraced hilltop. Consider a Boulder Retaining Wall for durability and affordability.